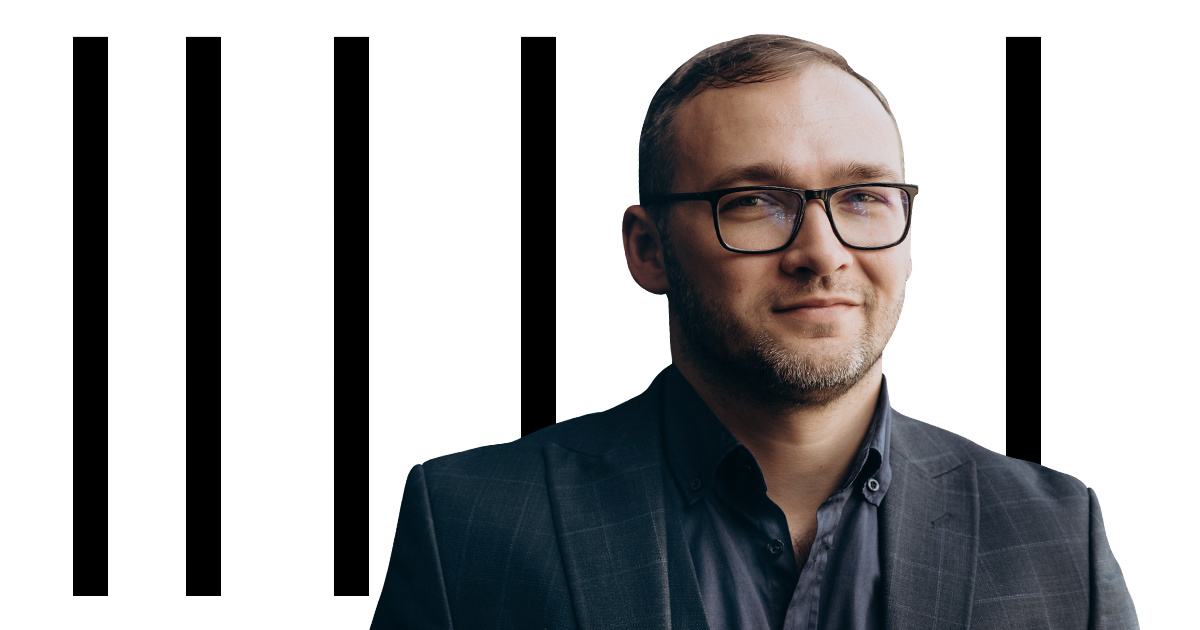 Opening an account in a foreign bank is significantly different from the same procedure in Ukraine. Chief Financial Officer at TECHIIA Holding Eugene Nikolaichuk talks about the disadvantages and advantages of banks with a history and young financial institutions, as well as what non-obvious information they can ask for.
---
The following information would be of great help to those, who have recently created their own startup and are planning to operate with European customers. It will also help those, who already have a strong local business that is now planning to enter new markets.
Either Reliably or Rapidly
Banking legislation is constantly being strengthened. Regulators want to have everything transparent: the origin of funds, transparency of all transactions, and reliability of all parties. The days when it was possible to get money without any questions are long gone. We have talked about it in more detail in the article on how to choose a jurisdiction.
The bank, on the other hand, is a business partner. The manager who represents the bank in your partnership is also interested in the high translation speed, just like the business owner.
Another thing is the account opening. Financial institutions usually spend a lot of time on this procedure. Any large conservative bank has hundreds of thousands of customers. It will not even notice if any company decides not to cooperate.
Here is a living example. One of the main banking partners opened an account for us in 5 days. Another bank, with a similar history and reputation, has been testing us for almost a year now. A month and a half after we have sent a complete set of documents, the bank requested some additional papers. We sent them right away, but again there was a pause for one and a half to two months. Everything is slow, everything is very careful.
A long wait for the account opening will not interfere with the plans of a large company. At the very least, it has several accounts for daily operations. Still, months of correspondence and negotiations with a conservative bank can bring significant benefits. If you still open an account, it would mean that:
each operation will cost you less;
no one will request a huge set of documents for each transaction;
you will get access to cheaper loans;
your money will be safe.
The startup, on the other hand, can't wait a whole year. Therefore, it is better for a fresh company to negotiate with those financial institutions that fight for each client. When choosing from several options, you need to pay attention to the following:
how quickly they promise to open an account;
what are the tariffs for each transaction;
where the branch is located - because you have to go there in person.
Be prepared and never lie
Each bank's website has a list of documents required to open an account. It is quite similar for everyone and consists of information about the company, its founders, and customers. The bank may ask about your business model. It is essential to translate everything into English in advance and notarize.
Along with the package of documents you will need to fill out a questionnaire where you provide information about the company, its products or services, customers, expected earnings, and expenses. If you do not have this information yet, you can write about your expectations: why the product is needed by the market, how potential customers will make payments, where your developers are located.
It is not recommended to lower expectations. If the income exceeds the stated in the questionnaire, the bank may assume that some changes in the company's operations have been made. It is not a big deal though. The bank's manager will send a questionnaire where you need to indicate the new data.
You must provide the bank with the new updates as soon as possible, otherwise, your payments will be suspended on your transit account. The fact is that the bank is partially responsible for your operations to the regulator. A questionable transaction may cost it a license. Therefore, the manager will want to make sure that all compliance policies are followed.
We constantly update the questionnaire, mentioning what changes have been made: whether it is a new product launched or new customers attracted, or maybe a new market segment entered, whether it is a list of services updated, or staff increased. The cost increase is also needed to be explained.
If the company attracts a new customer, but the bank does not know about it, it may not allow the transaction or credit the payment. It is better to immediately inform your bank about the new commercial relationship. You need to collect a set of documents: contract, invoices, work completion statements, reports, detailed description of the subject of services, work plans.
The bank will also ask for proof of your new partner verification on your side. Providing questionnaires and supporting information will mean that you have conducted the Know your customer (KYC) procedure and made every effort to ensure that the customer is legitimate, the signatories have all the authority, the contract is not fake.
But that's not all. For example, the manager of a Cypriot bank asks us for some additional documents about three times a week. This is just a particular feature of a financial institution that opens an account in a few working days, not years.
Know Your Customer
Banks often request additional documents if the person with whom the company interacts is somehow related to the regions on the sanctions list. For example, we had cases with developers from Crimea. They have long had a residence permit in mainland Ukraine, but the stamp in the passport was the reason for additional verification.
And recently one of our holding companies paid for the services of an esports commentator from Oman. The bank manager requested the driver's license of this commentator's father to clarify exactly his name, surname, and middle name. He wanted to make sure that it is a real person and we're not trying to crank up a scam.
Be ready that the bank might request the same documents from the same person over and over again. Unfortunately, sometimes the bank cannot use the "request history".
The regulator of the host country may prohibit transactions related to states from the list of sanctions. This ban applies to everyone. But there are options. For example, one bank might decide to carry on with the transaction, since the client has passed all KYC procedures, does not violate the conditions of the regulator, meaning that the operation does not carry risks. Another bank will consider the risks too high and decline your request. And that's why any startup needs to open accounts in at least two or three banks.
A few points to help you choose
It is helpful to review the rankings when choosing the bank. For example, the US, Europe, China, and the global top banks' lists. As a rule, the top ten financial institutions in any of these lists keep a balance between convenience and reliability.
The bank must be large enough. You determine the criterion yourself: by the number of users, by the size of liquid assets or the Deposit Guarantee Fund, the number of reserves.
It is important to make sure that there are no troublesome legal precedents in the country. For example, no funds were frozen at the state level.
The bank should have an easy-to-use interface. The 20-year-old interface with the inability to generate a statement on your own will surely upset your financial manager.
Check if you really need to open an account in this country. If most of your customers, suppliers are here or you see a chance to take market share, then the answer is yes. Also, keep in mind that you will need to come over regularly and talk to the manager in person.
Even if you focus on the most comfortable, loyal, and reliable bank, you can not be sure that it will never lose its functionality, will not change its policy, will not block some operations for any reason. Therefore, as I mentioned before, I strongly recommend you to have several accounts open in different banks.
Original article on AIN.UA.