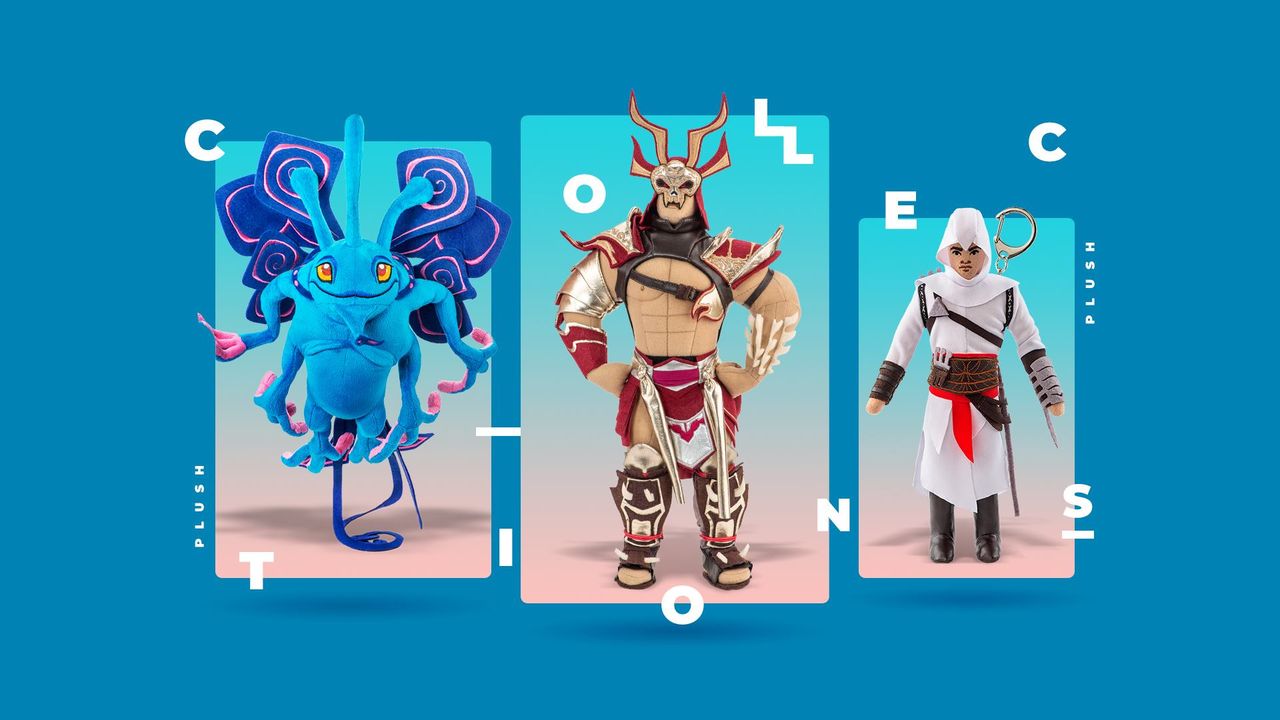 WP Merchandise operates and develops in two main directions. The first one is the official collections of plush figures based on popular video games and comics. The second one — mascots and attributes for business and e-sports teams. Let's have a closer look at each of them.
---
Collectible plush
We work with the top game developers and produce highly detailed premium products. In our work, we focus on creating collectible editions. When we start developing a new collection, no matter if it is heroes or weapons, we build a storyline, create a picture, or even a world where they will exist. That is why we don't create hundreds of collections and characters and focus only on those that will be interesting to fans not only now but also in 5-10 years.
Nowadays, we have a contract with Ubisoft for the right to use the license of the Assassin's Creed® games to create a plush keychain collection and distribute it throughout EMEA countries.
There is a contract with Warner Bros. on creating collections based on the Mortal Kombat 11 game and DC Comics with coverage of the CIS and the EU. We also signed a contract with Bandai Namco to develop plush collections based on three popular games — Soulcalibur, Tekken, and Dark Souls and distribute them in North and South America, EMEA, Australia, and New Zealand.
Previously, we have released a limited plush Dota 2 collection licensed by Valve Community Built. By this contract, we created and distributed worldwide 16 plush items in four categories: collectible plush, keychains, weapons, and cosplay. Today, you can still see the products on sale. Considering the small batches of production of each product, we can say that only a few will own them.
We are currently engaged in negotiations with other companies from the world's top game developers to obtain new licenses for 2021-2022. Stay tuned to be the first to know about the news of our production.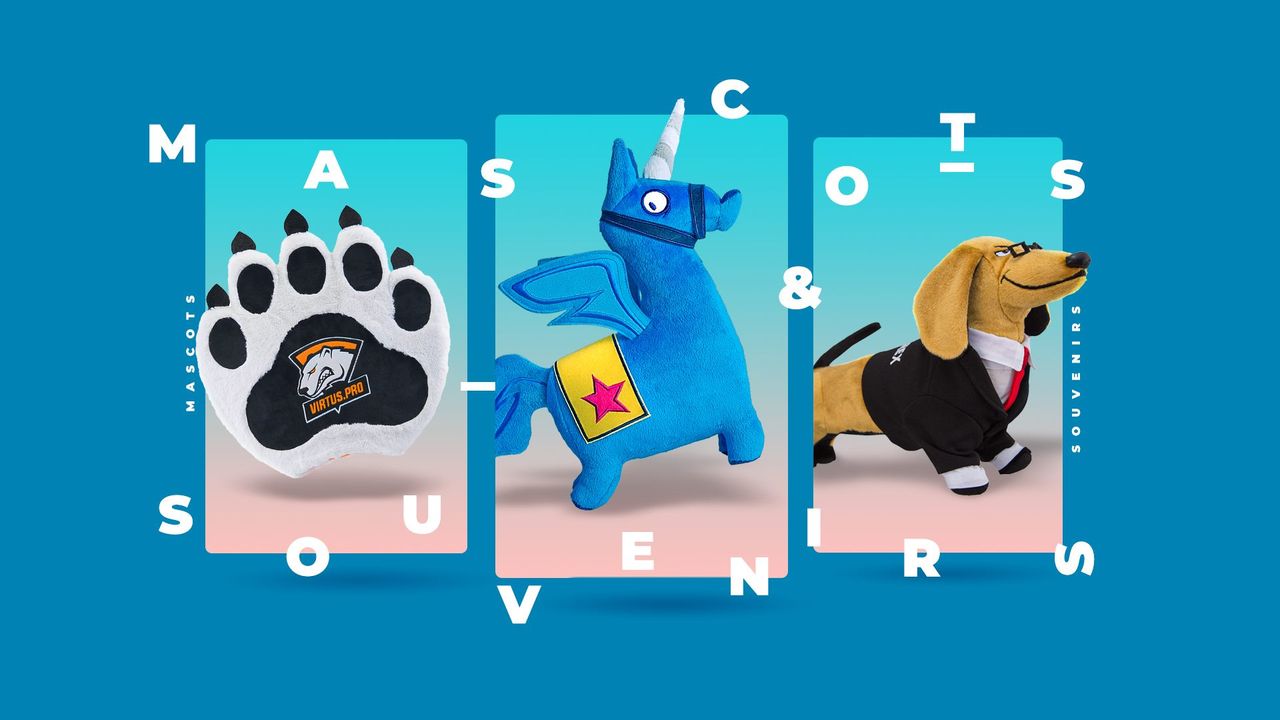 Mascots, souvenirs, and corporate merchandise
In addition to our work on licensed collections, WP Merchandise has been developing and manufacturing products for different businesses for more than five years. These products are perfect as added brand value for your own events, tournaments, contests, gifts for customers, or as additional merchandise for sale to delight fans with non-standard souvenirs.
We have released mascots for Comparex, VimpelCom, and other companies. Also, we have developed souvenirs and corporate merchandise (from simple keychains to complex plush figures) for Wargaming.net, Epic Games, and for such esports teams as NaVi and Virtus.Pro.
Today, we continue to develop this direction and are also engaged in negotiations with some teams for future periods.
Leave a request for a calculation/creation of your mascot — fill out the form via the link.
Our company is a team of enthusiasts who adore their job. That is why we manage to create more than just merchandise. We create a real emotion — genuine excitement about owning our products.
Volodymyr Kostandi, BDO of WP Merchandise