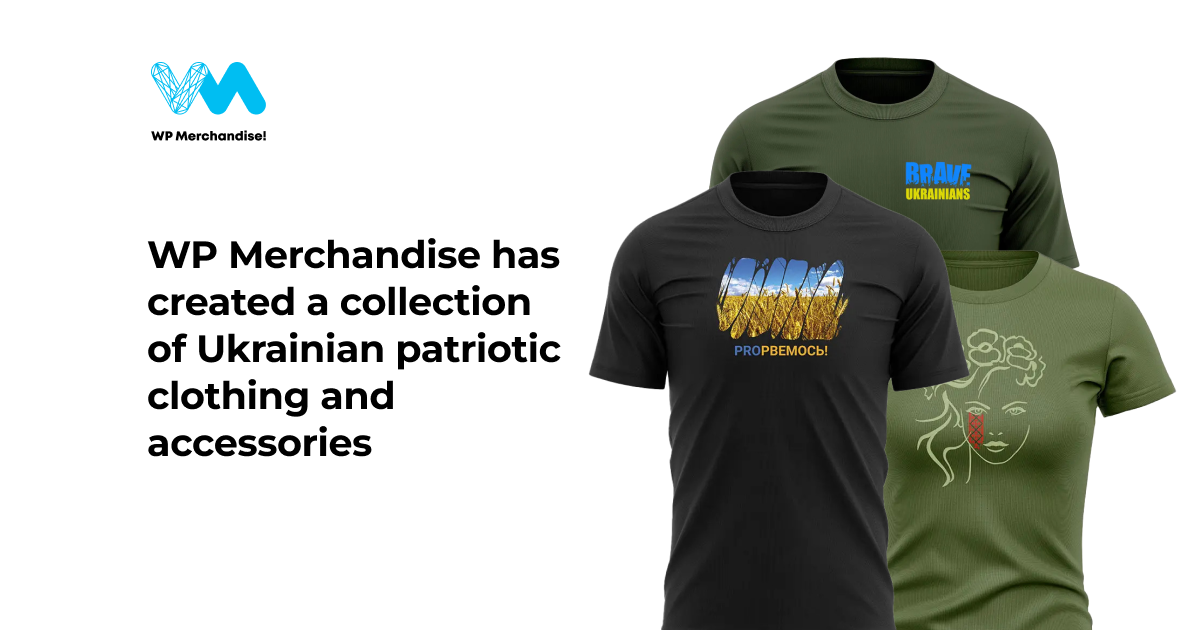 Esports merch manufacturer WP Merchandise has expanded its product line to include clothing and accessories. The first collection of Ukrainian patriotic t-shirts can already be purchased in online stores. The company is also working on a collection of children's clothing exclusively for the Ukrainian chain of hypermarkets Epicentr.
---
New t-shirts are made of high-quality cotton and decorated with embroidery or high-quality print with patriotic or funny texts.
"The line of clothing from WP Merchandise will help to identify yourself and emphasize how each of us feels about the war. Moreover, these t-shirts are high-quality and stylish, so people will be wearing them for a long time. We continue to develop the direction of clothing, so we are already producing children's clothing to order from Epicentr stores, as well as a teenager's line of warm clothing, which will be available for sale soon," says Andrian Korkin, Director of the WP Merchandise factory.
The line of patriotic clothing is complemented by a WP Merchandise felt bag with rounded shapes and an embroidered inscription "Good evening, we are from Ukraine". It will come in handy when going to the store or walking around the city.
The entire line of clothing and accessories can be purchased online at the marketplace.
Note:
WP Merchandise is a manufacturer of plush merch based on video games, comic books, and movies. The high level of detail, quality of materials, and tailoring make products from WP Merchandise collectible and desired around the world. Today, the company's distribution covers European countries and Ukraine. The company's portfolio includes licenses from Warner Bros., Ubisoft, Valve, Bandai Namco, and others.