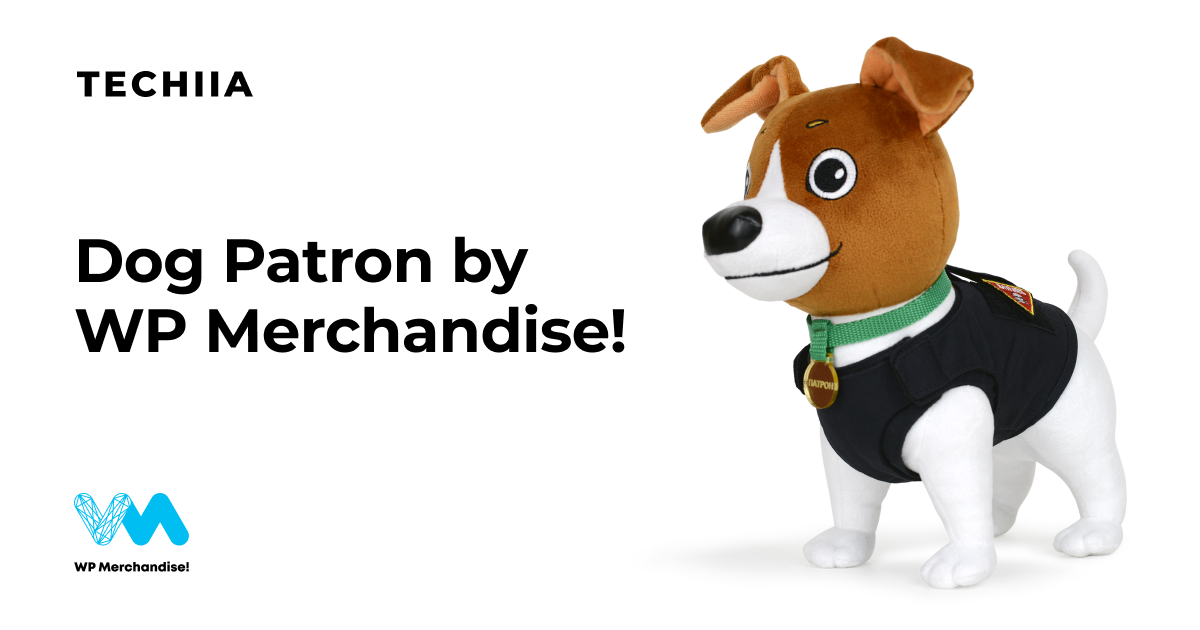 The WP Merchandise company, part of the TECHIIA holding, has designed and produced the first official collection based on the comic about Patron the dog. The comic itself will be released in December of this year.
---
The collection includes a soft decorative cushion, a capacious felt bag, and a plush toy "Patron the Dog". The merch is based on the exact image of Patron from the official comic. Patron the dog personally came to approve the plush merch.
The plush toy "Patron the Dog" is made of soft fabric that does not cause allergies. The dog wears an armor vest, which can be removed if necessary. The vest is decorated with embroidered chevrons, which, thanks to Velcro, can be easily separated and rearranged at will. Each plush dog has a collar with a medallion. The size of the dog is 28 centimeters. You can carry Patron outside in a branded felt bag. It is also used for carrying ordinary things, as it is reusable.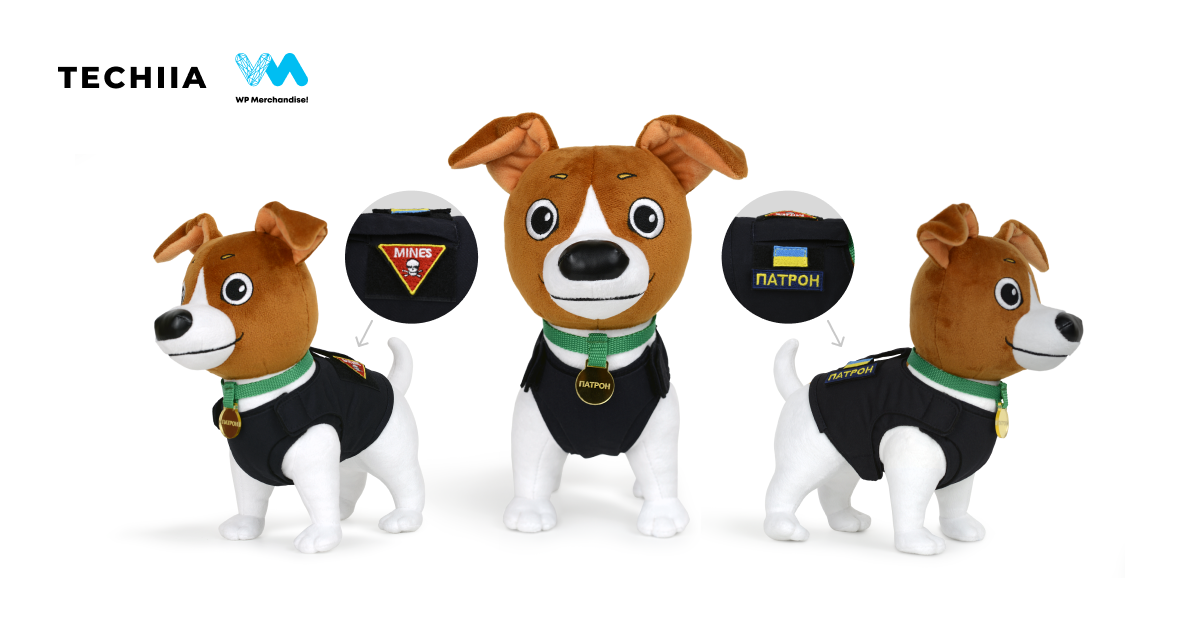 The Patron face-shaped cushion is made of hypoallergenic plush and is safe for children to use during both play and sleep. It has a bulbous nose, movable ears, and a bright tongue.

By the New Year holidays, it will already be possible to purchase official plush Patrons in stores and online shops of such chains as Budynok Ihrashok, Antoshka, Epic, OKKO gas stations.
WP Merchandise manufactures plush merch based on video games, comics, and movies. The high level of detail, quality of materials, and tailoring make WP Merchandise products collectible and in demand worldwide. Today, the company's distribution covers the market of Ukraine and other European countries. The company's portfolio includes licenses from Warner Bros., Ubisoft, Valve, Bandai Namco, and others.