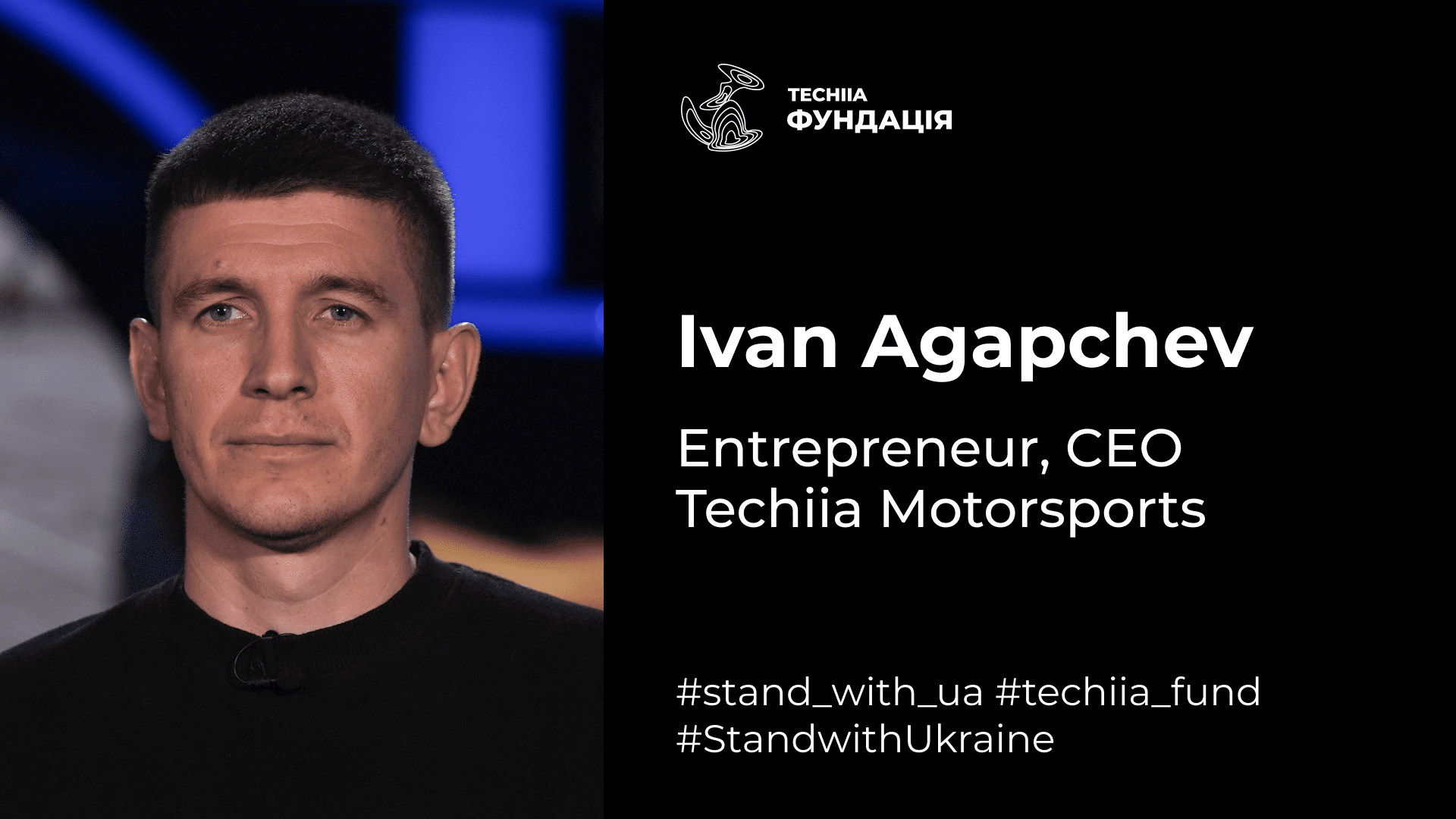 The founder of the car-sharing business in the United States, TECHIIA Motorsports, Ivan Agapchev, called for helping Ukrainian soldiers defend Ukraine from Russian aggression. He recorded his statement within the #StandwithUkraine global initiative, which is supported by the NGO Techiia Foundation.
---
In 2014 I graduated from a beautiful university in Ukraine in the city of Irpin. Irpin was destroyed by the russian army a couple of days ago. The University was destroyed. A lot of people have died, and unfortunately, there will be more victims. Now we, Ukrainians, are at the point where it's "we win or we die". And it has to be the first. Otherwise, the next point could be "you win or you die". You – Europeans, you – Americans. Because they won't stop. They have to be stopped, Ivan Agapchev explained in his statement recorded at the WePlay Esports Arena L.A.
According to Ivan, only Ukrainian soldiers and officers can stop the war. They are the heroes who fight for Ukraine, for the people, and risk their lives for the sake of the Motherland. And now the main thing is to help them in all possible ways.
The only way to stop the war is to get russian terrorists out of Ukraine. Today I want to call on everyone: the defenders of Ukraine need help. And you can help. You can help financially, informationally, with ammunition. And also help close the sky over Ukraine! - calls Ivan Agapchev.
It will be recalled that on the initiative of the NGO Techiia Foundation at WePlay Esports Arena L.A. video in support of Ukraine was recorded by IT entrepreneur Andrei Komarovski, Belgian Ambassador to the United States Gunther Sleeuwagen, Charity Networking Officer of the Techiia Foundation Olga Bulygina-Lazebnikova, and other famous entrepreneurs and opinion leaders.
The NGO Techiia Foundation also continues to provide humanitarian aid to defenders of Ukraine and victims of war. Essential items worth almost UAH 200 million ($6.8 million) have already been purchased and directed.