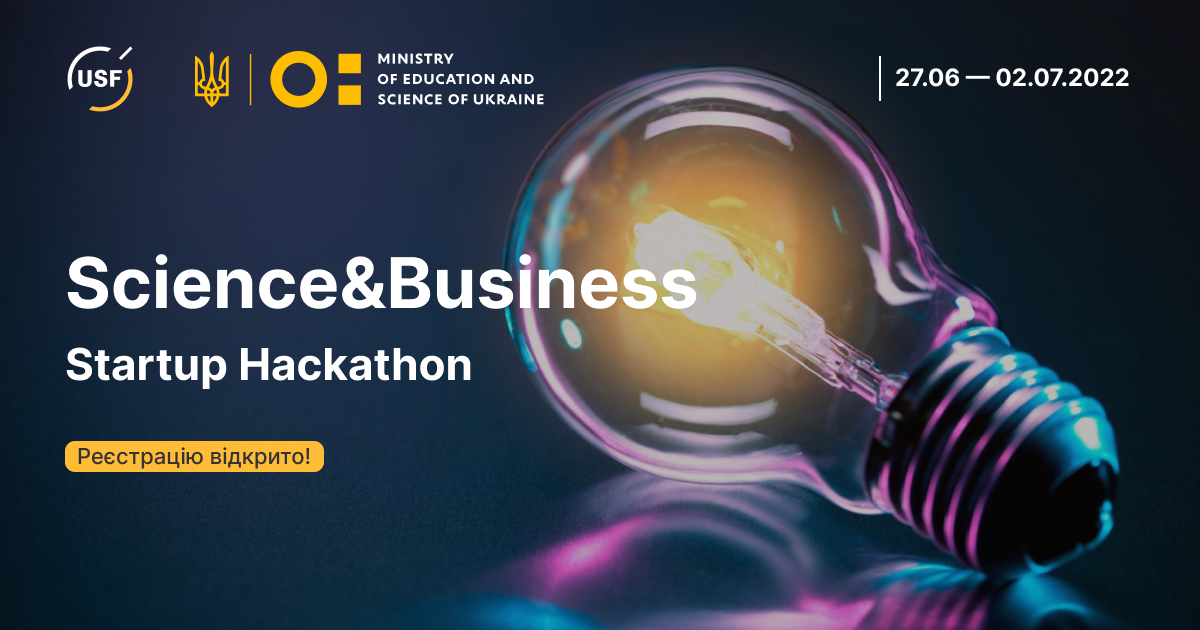 There will be six days to find ideas for innovative projects for the post-war recovery of Ukraine's economy. The Ministry of Education and the Ukrainian Startup Fund announces the Science & Business Startup Hackathon. One of the hackathon's mentors is Oleksandr Davydenko, Chief Innovations Officer of TECHIIA Holding.
---
The Ukrainian Startup Fund has announced the launch of a grant program of up to $35,000 for dual-use innovation projects that meet the needs of individuals and the state and will help rebuild Ukraine. From June 27 to July 2, 2022, an online Science & Business Startup Hackathon will be held to prepare such projects to apply for grants.
To participate in the hackathon, you need to register up until June 22 and wait for the pre-selection results. The organizers are interested in innovative ideas and ready-made projects in the following areas: security, humanitarian and social support, innovative medicine, economic recovery, SME support, education, infrastructure reconstruction, and culture.
The hackathon will last 6 days, during which participants with professional mentors will prepare their ideas for the pitch in front of investors and experts from the world of startups and business. See the program of the event by the link.
Mentors:
Oleksandr Davydenko, Managing Director of VRTX Venture Lab, Chief Innovations Officer of TECHIIA;
Eugenia Klepa, Executive Director at the 1991 Open Data Incubator;
Maria Shevchenko, Product Manager, Mentor, and Career Consultant;
Dmytro Perepelytsia, Founder of the Naurok educational platform;
Denys Gurak – CEO and Co-Founder of A.D.A.M.;
Serhiy Hlibko, Managing Director of the Scientific and Research Institute of Providing Legal Framework for the Innovative Development of National Academy of Law Sciences of Ukraine