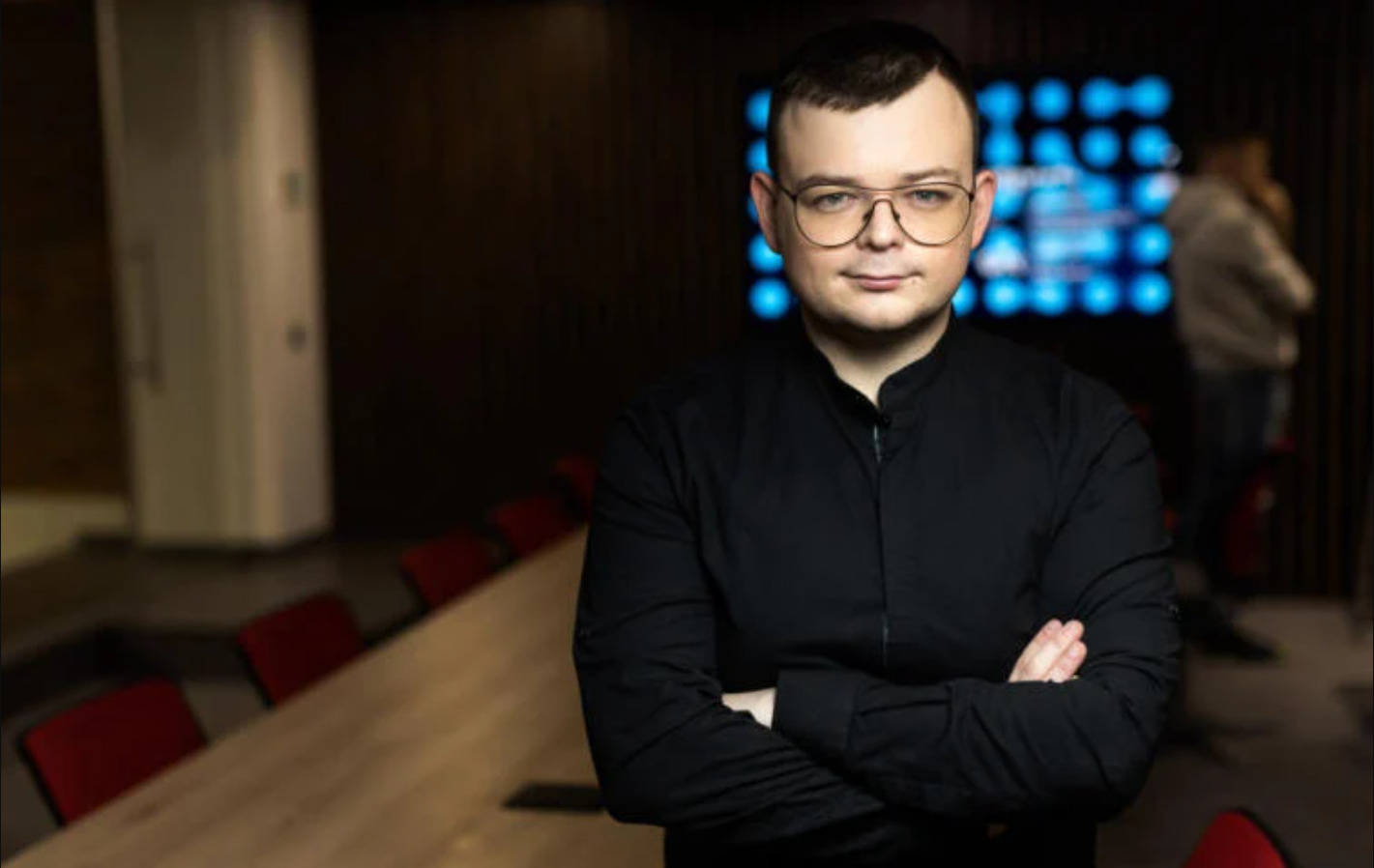 WePlay! Pushka League event organized by the famous esports company WePlay! Esports has got over recently. And while the audience enjoyed the spectacular game and creative design of the studio, the general producer of WePlay! Esports Maksym Bilonogov told about the company's approach to creating events, current and future plans in the interview for EGamersWorld.
---
– WePlay! Esports events are marked by unusual creative production, which differs from what is shown by other tournament operators and studios. Can you go into details about who creates the events, generates the ideas, and implements them technically?
– As you have pointed out, everything starts with an idea. Currently, technology has become a great equalizer because everyone has access to it. For example, the Hollywood movies are made with similar hardware, and the most successful are those that are based on good and fresh ideas. The idea is a foundation on which we build the event concept.
Anything can become an event concept. For example, we've had Valentine Madness, based on the holiday; WePlay! Reshuffle Madness 2019 played around the post-TI roster changes, and the event itself was a celebration of summer vacation. With WePlay! Pushka League, we took the concept of college fraternities and built upon it.
My team includes screenwriters, directors, cameramen, and other specialists who are both proficient in their jobs and generate excellent ideas. Our unit as a whole has a similar mindset and a feel for ideas, so we instantly agree whether that idea is good or bad. Usually, when a good idea has occurred and the bigger concept is described in a short document, it is quickly modified or outright approved, and we start to get our hands dirty.
At this point, the screenwriters produce scripts, the decorators design props; SFM and AR teams work their magic to enhance the general vibe; costume designers get in there to make the talents look appropriate to everything you see and hear.
– How did WePlay! Esports adapt to hosting online tournaments. Was it hard for your team? What are the advantages and disadvantages of such format?
– It's a little harder than usual due to the quarantine. Most shops are closed, and we need to find workarounds to get the costumes and the props we need. We've been doing a lot of sewing and constructing on our own, without the help we are used to.
With recent LANs, we have set a certain quality bar. Now, coming back to the studio format, we thrive to keep that bar on the previous level or higher. For example, our AR solution wasn't designed for a relatively small studio, yet, we made it work both during the draft stage and to show things like player info popping up above the analysts.
In 2018, WePlay! Esports ended its hiatus caused by the process of rebranding and started doing online events. Our goal at the time was to make unique online tournaments which you could remember not only by the match results. In a broader sense, getting back to that studio format is business as usual for us, though it's not something we were planning to do.
– What are the prospects of LAN-tournaments after the pandemic? Will those events change in the future?
– We need to see how the world will change after the pandemic. I don't think we will ever think about events involving mass gatherings the same way as they were before again. Some new precautionary measures will be installed and remain long after COVID-19 is defeated. We will have to live and adapt.
– What were the results of your WeSave! Charity Play marathon? Did you manage to gather funds? What were they used for?
WeSave! Charity Play had two primary objectives:
Aiding efforts to fight against the novel coronavirus by helping CEPI and GlobalGiving to raise funds.
Raising awareness about COVID-19 and what everyone is supposed to do during the pandemic.
WePlay! Esports, the company partners, and over 1000 community members collected $188,879 for CEPI and GlobalGiving.
CEPI conducts research to develop a vaccine against COVID-19 that will one day ultimately defeat the virus. GlobalGiving has a charitable fund that helps people in need right now. You can easily find more information about these organizations online.
In terms of awareness, we made a series of clips with the talents talking about COVID-19 that, according to the feedback from the community, had entertainment value. They were played between the matches and you can check out our viewership numbers on Esports Charts to get an idea of how many people watched and learned about the pandemic from us.
We had also celebrities calling in during live broadcasts and announcing their support for the cause, which helped to strengthen our message.
– These days, WePlay! Esports is mostly associated with Dota 2. What are the company's plans with CS:GO?
– Last year, we had an online CS:GO tournament called Lock and Load. We also had two seasons of Forge of Masters league both including an online group stage and LAN-finals. That league allowed many teams to get their very first stage experience.
We have extensive plans for Counter-Strike: Global Offensive and soon WePlay! Esports will be associated with the game as much as it is now with Tier 1 Dota.
Stay tuned ;)
– Tell us about the opportunities that WePlay! Tournament Platform gives to amateur players.
– All esports titles require a steady influx of fresh blood to remain exciting and attractive. Since we have long-term plans with esports, our company is working today to help nurture new talents in the future.
WePlay! Tournament Platform is a place where new and yet undiscovered players can compete to earn prizes and get noticed. While we saw success in Forge of Masters as a precursor of entering the Tier 1 scene, success on WePlay! Tournament Platform will be a precursor of entering the level of Forge of Masters competitions.
– Is WePlay! Esports an American company? Why is Ukraine the place where it started?
– WePlay! Esports was founded in Ukraine and it's a Ukrainian company with offices around the world, including China and the USA. We are also planning to expand to South America and other continents.
– Tell us about the arenas in Ukraine and the USA. What is the progress of their construction?
– The construction of an esports arena in Ukraine is going according to plans, and we will be able to launch it this summer (unless the quarantine is still in place by that time).
The construction of the arena in the USA is currently in the final stage of planning and development. We are wrapping up legal matters, blueprints, and various bureaucratic issues and are about to start the construction.
– How did you manage to come to an agreement regarding the plush toys collection presented during WePlay! Bukovel Minor 2020? Usually Valve brings their own Secret Shop to events, not the tournament organizers.
– As far as I know, Valve met us half-way there. WePlay! Esports is a part of TECHIIA holding, which includes toys manufacturer WP Merchandise.
When we found out that we would be able to host a DPC minor in a ski resort in the middle of winter and decided to go with the Christmas vibe, WP Merchandise issued a limited toys collection. Valve supported the idea and gave it "Valve Community Built" status.
That's how we got those awesome toys.
– To the best of our knowledge, WePlay! Esports is far from breaking even in terms of spending and income and works at loss. Is this true, and if it is, what are the company's goals?
– Our goal is to make it so that when you mention the word "esports," in the near future, people would instantly think "WePlay!." We want people to associate the best esports events and the best esports content with our company.
If someone wants to build a brand known all over the world and is planning to set new standards and expectations in an industry, the short term profits are not a priority. For example, if you take a closer look at Tesla's financial reports, you'll see that it hasn't brought return on investment so far. Yet, when people think electric cars, when people think innovations in the automobile industry, "Tesla" is the first company that comes to mind. And I'm sure the company's investors will be very happy in the future.
Today it's clear that esports isn't going anywhere, it's literally the mainstream sport of the future. The pandemic has boosted its growth and proved that competitive gaming can thrive even when the world is in lockdown.
This is why our company is willing to invest today and see the returns later.
– Can you say that during the quarantine your profits increased since you spend less on logistics and decoration? Or did it get worse because sponsors are reluctant to get into partnerships?
– I can't give a simple answer to this question. Of course, most companies are tightening their marketing budgets and taking a cautious approach. We understood and expected it while preparing for WePlay! Pushka League. Yet, if you watch our broadcasts, you'll see that we do have partners and sponsors.
Online events don't require us to ship in the teams, but that's not the only item in the event budget, and this online league is relatively long.
We are delighted with the audience of WePlay! Pushka League. So in that department, we see definite improvement over the time before the quarantine. Preliminary analysis shows that our league has more viewers than other similar Dota 2 projects.
– VALORANT has been announced recently. What do you think about the title? Any plans for it?
We are looking into VALORANT. I'm aware of meetings and discussions regarding it, but can't confirm 100% if any specific project will happen soon.

Original interview at EGamersWorld