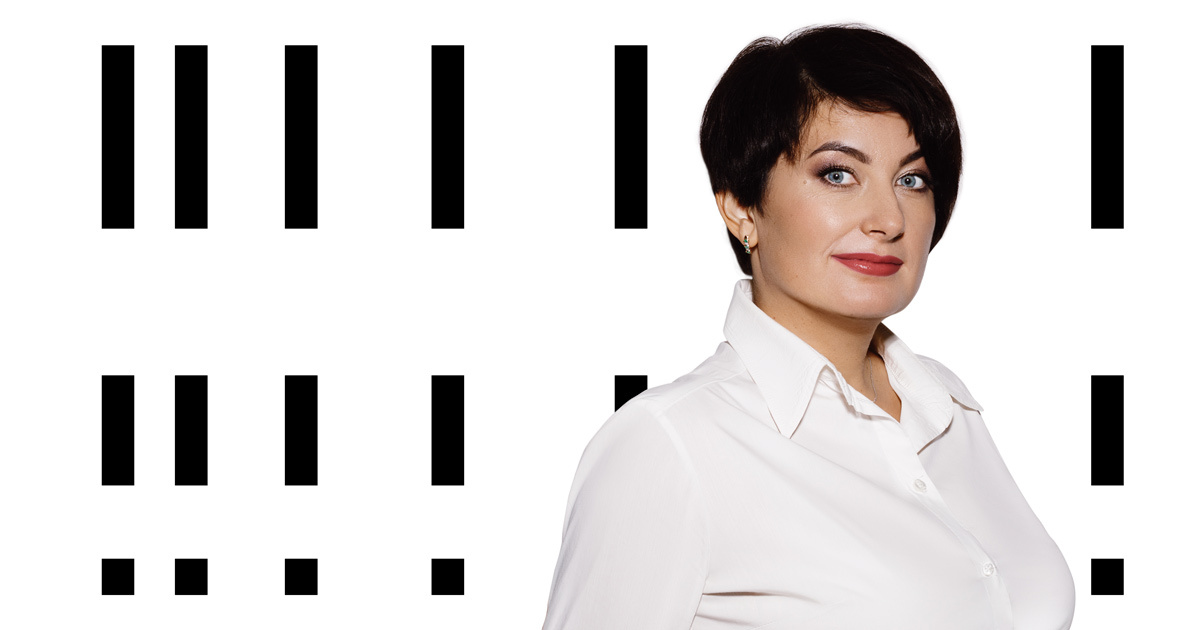 What is brand communications, how to make them effective, and who is the most successful in this area in Ukraine? Ukrainian experts shared their vision on brand communication tendencies with the editorial board of Marketing and Advertising magazine. Marianna Konina, Chief Public Engagement Officer at TECHIIA holding is among these experts. Here is a blitz interview with Marianna. And be sure to check the edition #2-3 of "Marketing and Advertising" magazine for the full interview.

---
— What does the term "brand communications" mean to you and what are its key elements?
— "The brand demonstrates and speaks, and the consumer perceives and feels" — this is how I would characterize the tip of the iceberg. The rest of it is consumer feedback. And if earlier the concepts of marketing, PR, digital, USP were detached, now the concept of "brand communication" includes a mix of all these tools. Positioning remains the same, but it has become much more flexible — with the help of communications, it became possible to expand the audience, attract new users.
— What are the main trends of current brand communication evolution?
1. We live in an era of experimentation. There is no unique recipe for communicating with consumers. You have to try, get feedback, then try again. The world is changing in a blink of an eye, as are the interests of the audience. It is necessary not only to keep up with them but also to create new ones.
2. Tell stories. Different communication channels require different content, but it is still devoted to the consumer — his/her current needs, pain points that we solve, and new needs that we create.
3. Show and tell briefly and on point. Even people of the third age today perceive information faster. There is way too much of it, a person will intuitively choose what is necessary, the rest will be swiped. In such a situation, communicating the people's need for your brand to the target audience is a real art.
— Is there anything specific in the structure and processes of forming brand communications in Ukraine? Where is it reflected?
— If we compare the perception of the average European and the Ukrainian, then yes. Let's take gender for example. The topic of women's struggle for equality and the right to be themselves is increasingly being broadcast by big brands. While such messages have long been the standard in the United States and Europe, in Ukraine they are a reason for heated discussions. Feminism is a bold topic, but you have to be careful with it. Not everything that worked out in Europe can work out here. At the same time, if we want to integrate into the world community, global trends must be taken into account and adapted in Ukraine.
— What types of brand communications are most effective at this stage?
— It's all relative. There's a different mix for different purposes and products. At TECHIIA we target very different audiences and communicate with them differently. Investors can hear the opinion of our founders about their ideas, businesses — about their opportunities to invest. Potential employees — about why it is worth working for us and how you can grow here. With end consumers, we talk about our products and esports. In my opinion, the most effective are personal communications (human-to-human), and you should build them in the first place if you can.
— Can you give examples of effective communication activities that predetermined the brand's success? In Ukraine and abroad.
— Both the product itself and brand communication are essential for success. A great example for me is Fozzy Group and their Silpo stores. I would not be surprised if they regularly conduct a Customer journey and analyze customer checks to ensure that the range of products in each store meets expectations, test new products, and adjust quickly. Their store's advertising campaigns always attract people with humor, funny characters, and stories. Moreover, they communicate with consumers right in the store — from the way the shelves are arranged to advertising messages and the "Vlasnyi Rakhunok" loyalty program.