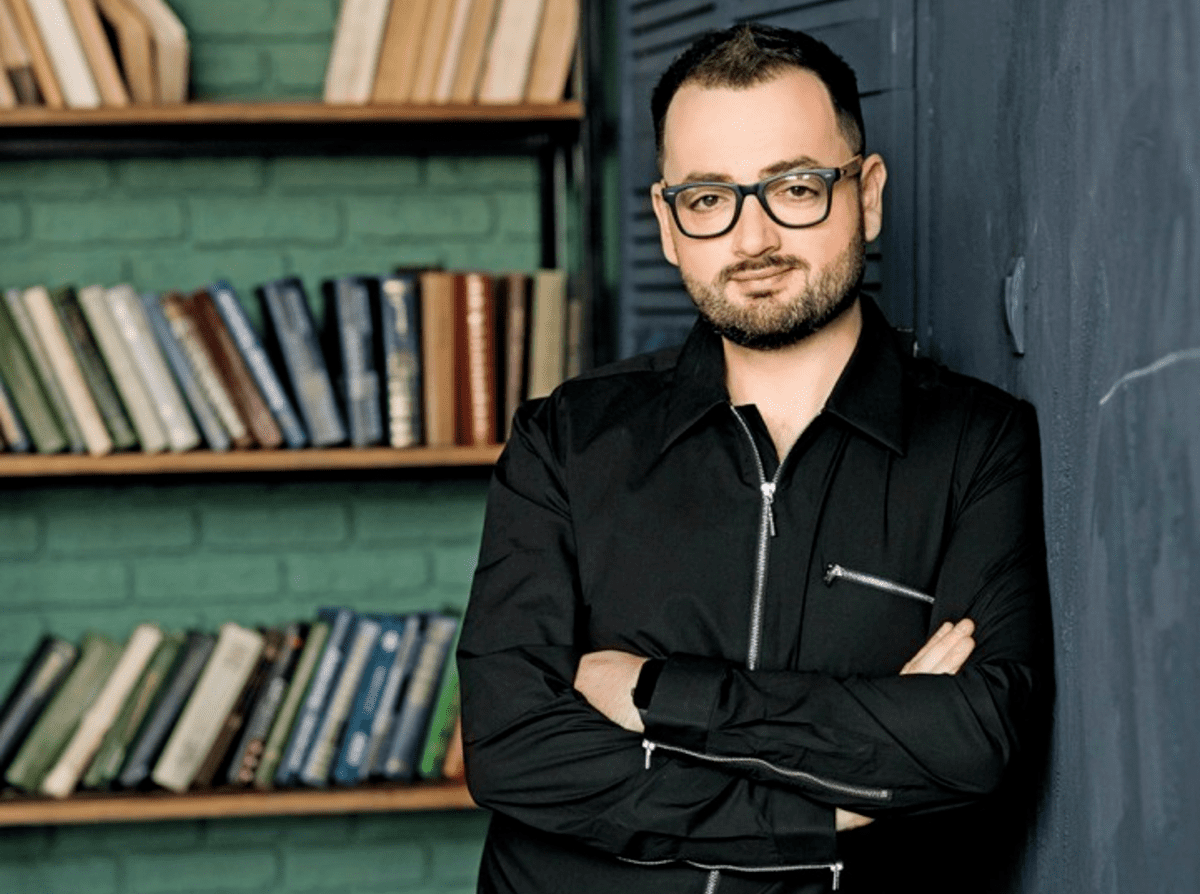 Yura Lazebnikov, the Managing Partner of TECHIIA holding, on how his company makes Ukraine an esports and data center of Eastern Europe.

---
How was the company created and how did it emerge on the market?
In 2019, TECHIIA holding united the WePlay Esports company and about 10 different business directions, which we brought together with my partner Oleg Krot. An IT-product and IT-service company, the producer of premium plush toys, a venture studio, a development company are among them. We have opened offices in Cyprus and Los Angeles (USA), representative offices in Hong Kong and Singapore. Now TECHIIA is an international technology holding.
There were several motives for its creation. The first one was to increase the efficiency of the business because the holding is a kind of competence center, where we have assembled a team of professionals. The second one was to optimize costs and diversify risks. Our businesses have grown more than 10 times in two and a half years and have received the status of the international one. The third one was that we wanted to embody sustainable development principles.
Today, the WePlay Esports media holding is one of the world's largest esports platforms. We recently signed a memorandum with the Ministry of Digital Transformation of Ukraine, under which, in addition to the development of the IT industry and esports in Ukraine, we also plan to build a large data center in the Kherson region with $1 billion investments. Now we are expecting the adoption of amendments to the law on the electricity market. This is one of the challenges not only for us but also for the state, to what extent it is ready to use the advantages of our country in order to attract large IT investments.
Tell us about the events that became the turning points in the company's development in the market.
The biggest transformations usually begin within the company. Back in 2018, Oleg Krot and I realized that we would be able to use many business opportunities as soon as we put operational management aside and finally systematize our businesses. This happened in 2019 with the creation of the TECHIIA holding. Yes, we are experiencing a growth crisis, but it was expected. Constant transformation and adaptation to new situations is our normal condition today.
The very creation of the holding became a new stage of development. Recently, esports was recognized as an official sport in Ukraine. We see this as a great opportunity for ourselves and the market in general. The signing of the memorandum with the Ministry of Digital Transformation of Ukraine is also a promising act. But in order to launch one of our largest projects, the construction of a data center, we need a legislatively secured opportunity to sign long-term contracts with state-owned enterprises for the electricity supply. Our main office and employees are located in Ukraine, but we compete in the global market, so our planning horizon is very vast. We always consider how business is changing in the world, what new opportunities are opening up, and what tools are emerging.
What trends affect your industry and your company? What challenges does the company face now and how does it intend to address them?
We work in several industries, but all of them are somehow related to emerging technologies, which means that the space in which we operate is very unsettled. Borders between countries are increasingly blurred, this is not a hindrance to the difference of cultures and even quarantine. By developing esports, we are going beyond a narrow audience, because quarantine has contributed to the growth of interest even among those who have not previously played computer games. Developing the merchandise business, we unite with partners to strengthen distribution, and by developing an IT service campaign, we enter the markets of Japan and China.
The biggest challenge for us is to overcome the internal growth crisis. We are growing faster than we can recruit personnel and provide our projects with the necessary human resources. This is a natural stage, so we are investing in recruiting and HR, developing the employer's brand so that professionals would like to work at TECHIIA.
Which businesses are part of the company and which market is your main one, an internal or external?
TECHIIA includes various businesses. WePlay Esports is a holding company that includes an esports operator, a tournament platform, and profile media. Enestech makes software products, the most famous of which is SENET, a SaaS service for computer arenas. The WP Merchandise factory sews licensed high-detailed toys based on computer games and comic books. J: Mind Systems develops IT solutions, provides consulting and product support.
The entire planet is the market for any of these companies. Closing borders, unexpectedly, helps the world globalization even more. We go with our businesses to where people need them.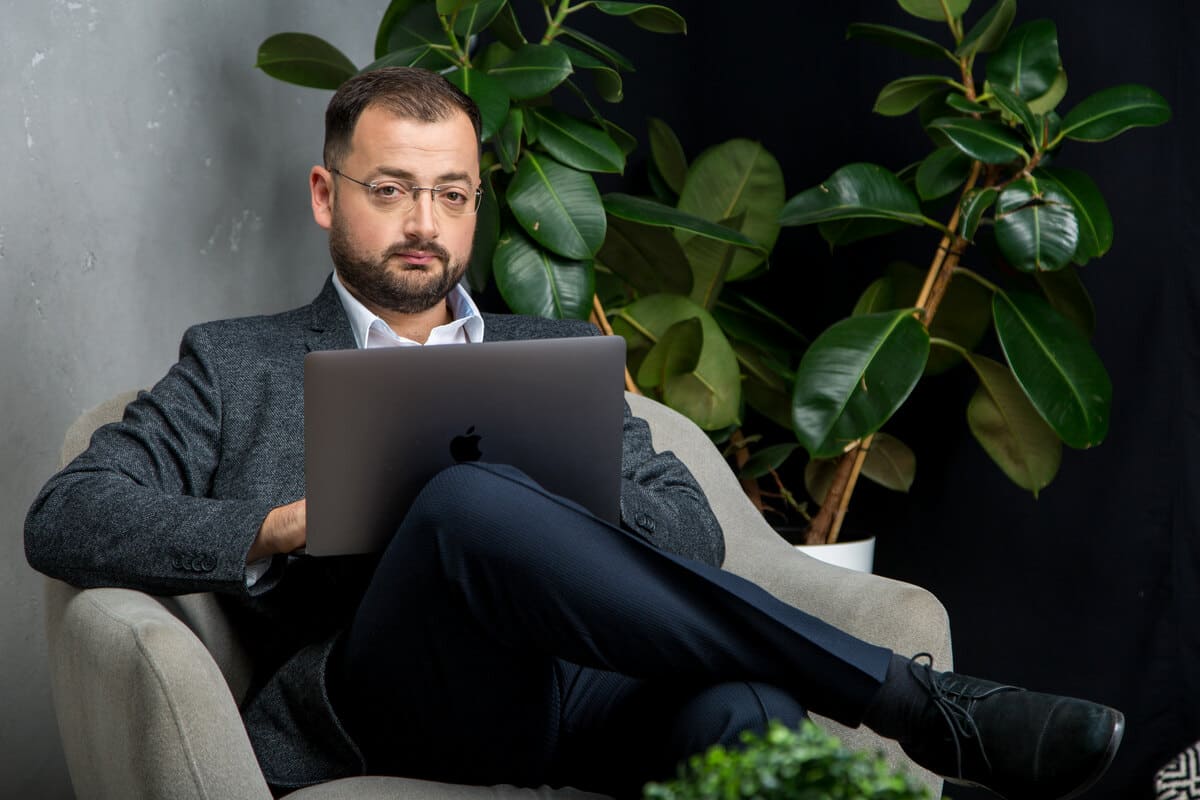 How is the production process set up in the company, do you use your own organizational best practices? Do you have your own development center?
Each of the TECHIIA holding company has its own R&D team, and the VRTX Venture Lab operates at the level of the entire TECHIIA holding. It researches and analyzes new technologies and assets, as well as generates business ideas and proposes new collaborations to the holding. VRTX is just our hand on the pulse of the market and, at the same time, it accumulates competencies. For example, with the help of the laboratory, we came up with the idea of a venture fund for esports startups, which we will launch very soon. The task of VRTX is to multiply the holding's earnings.
What management style is used in the company to make it as sustainable as possible nowadays?
The style of instant reaction to emerging events. Depending on the situation, it can be more authoritarian or more dynamic. Sometimes shareholders have to dive deeper into operational activities, and sometimes we give maximum freedom to local CEOs in order to free up resources and make management more effective.
In addition, each TECHIIA holding company is structured differently. For example, esports and construction development require completely different management methods and different leaders. Adherence to a certain management style, when it is not clear what will happen tomorrow, is a road to nowhere.
How is the staff trained and why is it important? How does the company recruit and retain staff?
Learning is a natural need for homo sapiens. This is one of our basic values because all the businesses of the holding are growing rapidly, we constantly need managers for new projects. We try to cover these needs as much as possible with our own staff. For example, we launched TECHIIA Success, an internal program to grow executives and CEOs. Employees constantly share their experiences of successes and failures, and this synchronizes and pumps up the team well. The company compensates 50% of the cost of external specialized courses.
We encourage employees to make recruitment recommendations. Most often, a colleague offers our vacancies to those whom he/she trusts, and it is highly likely that these people will suit us. Today it is difficult to participate in university programs and fairs for obvious reasons, but we cooperate with universities and organizations that conduct hackathons and career guidance courses for young people.
The best retention factor is employee inner motivation. At the hiring stage, we find out where and how the future colleague wants to develop and whether he/she will receive it from us. No bonuses and golden cells hold as much interest in the case and the opportunity to show potential. Although we do have bonuses, these are just nice extras, not the main thing. The main thing is shared values, minimization of bureaucracy, freedom in the expression of ideas, and their implementation. And we have room to grow, taking our pace into account.
Many of your colleagues are convinced that managers raised in a company and bearers of corporate culture are much more effective than guest stars. Do you agree with that?
Of course, it is more enjoyable to cooperate with someone you trust, whom you have worked with side by side for several years. But this does not mean that there are no great specialists on the market who are ready to join the project and implement it with us. Moreover, if there's no option for rapidly growing companies to quickly grow the needed number of the required professionals. My recipe is simple: you don't need to hire fake stars, you need to hire talented specialists and preferably very civilized ones.
How did a 'right decision' criteria change? What markers of this term have become new for company managers?
If the decision does not lead to mistakes and losses, it is most likely correct. This is the only criteria. If the manager made a very risky decision, but it led to increased profits and new opportunities, he did the right thing.
Managers have functions that are not directly related to profit generation, like resource and financial management, recruiting. Special metrics are used to measure the performance of such specialists. We have a non-profit organization, the NGO Techiia Foundation, and we use non-profit criteria to measure its effectiveness: how many clinics we bought new equipment for and how many people we helped to improve their health. But in business, there is only one efficiency parameter - the amount of money earned per unit of time.
What skills of senior executives have become critical during the economic turmoil?
The ability to use your head became the most crucial one, not with stamps, emails, and scrum boards. Ideate, respond to changing situations on a daily basis, be quick, have a vivid mind, do not be afraid to generate new things, and convey this to the team. And economic shocks occur constantly, as does economic growth. And if a manager is not ready for sudden impacts, he/she simply does not understand how this world works. You need to be able to make money both on ups and downs.
Who is the Leader of the Future, Jack Welch or Elon Musk?
These people are trending now. I do not want to appeal to Nassim Taleb, but now no one is able to say who will be the leaders in the future, whether it will be those who will be able to increase their lifespan or inventors in space technologies.
Until recently, no one knew that Mark Zuckerberg, Elon Musk, Satoshi Nakamoto, Sergey Brin, Larry Page, and other heroes of our time would appear. Who could have guessed that a person who opened an online bookshop would become the owner of the most valuable corporation in the world? No one. What will tomorrow bring? We'll see. I hope our names will complete the list you suggested.
Why is empathy becoming a competitive advantage?
For top managers, the number of hard skills is less important than psychological skills, the ability to feel the mood of the team, of potential partners, and the market. The Head of a huge IT company will never be the best developer, just like the manager of Lockheed will never be able to build an aircraft engine in his garage. They have different tasks, to feel the market, the team, and understand how to get more profit from a specific situation or reduce losses.
We do not live in a world of robots, but in a world of people, feelings, and emotions, and it is crucial to sense, for example, the mood of a negotiating partner. The communication style and presentation format depend on this. The task of the leader is to decipher the emotion. This may predetermine future collaboration.
Some of your colleagues call the crisis a breakthrough opportunity, others put money into cash, and still, some others either become market leaders or simply become a strong player in it. I understand that you are from the third category. What do you and your company do in times of crisis?
The crisis is an industry concept. It cannot be said that the crisis in the field of real estate lending in the United States simultaneously means a crisis in esports. It is clear that today the global economic disruption, pandemic, and lockdown are called crises. But for the esports direction, 2020 was a year of a breakthrough, many niches on the market were abandoned due to the massive cancellation of sports events. In fact, of all the sporting events the only one available to the audience during the lockdown was the esports.
Of course, when consumers have less money, business is reflected. At such moments, the most urgent is the issue of re-profiling and the search for new opportunities. Now there are 8 billion people in the world, and they all consume approximately the same content and services. All you need to do is make them an offer that matches the moment.
I really hope that your idea of our company corresponds to reality, we always try to take a leadership position. In general, if a business does not want to take a leadership position, it is a bad business. Why would you do a bad business?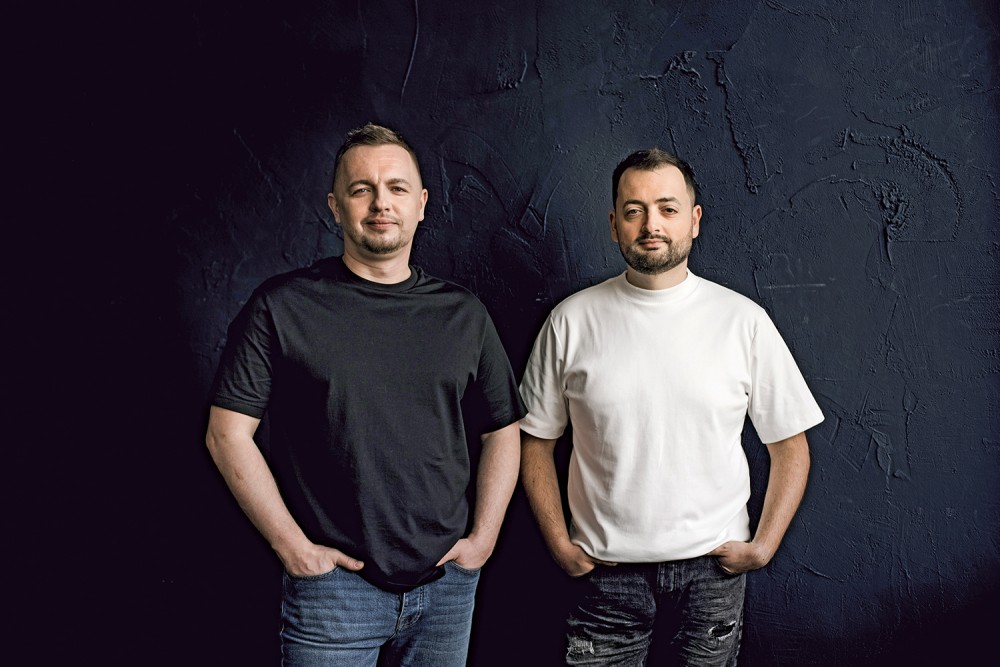 Now experts are confident that these changes led us to the time when it is possible to make money not in rough competition, but in cooperation, creating industrial clusters and ecosystems. Do you agree with that?
I believe in ad hoc partnerships for specific deals and market situations. But in the long run, I don't. As an example, Ukrainian mobile operators were able to agree on 4G metro coverage.
There is nothing wrong with a partnership between two businesses if they understand the advantages for themselves. This often ends in acquisitions or mergers. We see this in the automotive industry where the whole world is divided between giants and dozens of car brands belong to one or two biggest car companies.
How did the current crisis affect the company's strategic goals? How did the timing and planning methods change?
We accelerated our pace. I understand the difficult economic situation in the world, but I also understand that for thousands of successful companies this is not a crisis, but a period of their active growth when they occupy new niches in the market. Meanwhile, their colleagues are collecting boards in huge meeting rooms, discussing what to do. More active or aggressive companies simply occupy a larger niche in the market. We are one of them, that's for sure.
We were born in the USSR, grew up in Ukraine in the 90s, we started doing business in the 2000s. For us, the crisis is a common thing.
What are the company plans for the future? What will they lead to and how will it affect the enterprise economy?
There is only plan A. The expansion. The company is increasingly engaged in the development of new markets. We, as owners, are incredibly satisfied, and not even so much from the increasing capital point of view. We just love to work with different cultures and on different continents. We plan to operate wherever we can: in the USA, Canada, Japan, Brazil, China, Australia, New Zealand, and the Philippines. Of course, we want to get a synergy effect due to a very wide range of competencies, from IT and esports to development, chemistry, physics, science-intensive industries, etc.
How do you see your business in the long run?
Tens of thousands of employees and multi-billion incomes. When you operate in 50 countries, it is clear that in order to support and develop your business, your financial flow must be measured in billions. But this does not mean that shareholders have billions under their pillow. That's more Pablo Escobar kind of thing.
Many employers say that crises dictate new requirements for employees. Now you need not only to be a specialist in your profession but also to master related specialties, that is, to become a multi-skilled and versatile specialist. What other criteria will become important for the employees?
There is a certain time influence on any profession. For example, the ubiquitous penetration of IT makes computer skills mandatory for almost all industries, from a cashier in a supermarket and a CNC milling machine operator to an HR specialist and an economist.
A tandem of several specialists with narrow skills and knowledge is often more effective than one person with a just high level of erudition, who knows a little bit of everything. In this regard, nothing has changed, just the skills necessary for survival in the modern world have been added. Now it is more connected with IT, and everything else, in my opinion, has remained at the same level as it was in the 20th century, more or less.
The higher the leader's level, the higher the level of his skills to band together specialists from different directions. The lower he gets to the level of a leader who develops only horizontally and polishes himself to perfection, the less the uniting skills he needs.
Today, more and more companies that were highly specialized in the past are expanding their business directions, for example, fuel companies open restaurants, and mobile operators provide people with loans. What is the meaning of this evolution? Which is better, to focus on one business or such diversification?
That's an eternal dispute. It seems to me that the issue is the willingness of shareholders to adhere to one or another behavior model because you can be successful either way.
For example, there's Amazon, an ultra-successful e-commerce company, which is the industry leader. But even Amazon, Apple, or Google are not at the top of the food chain. At the same time, do not forget that they belong to someone. They are owned by people and companies that diversify their flows and invest in different businesses.
Someone chooses the path of their company development, someone chooses the way of the correct investing and distribution of capital among many businesses. I'm confident that despite Amazon's success, Jeff Bezos has investments in other companies and industries.
Original article on delo.ua