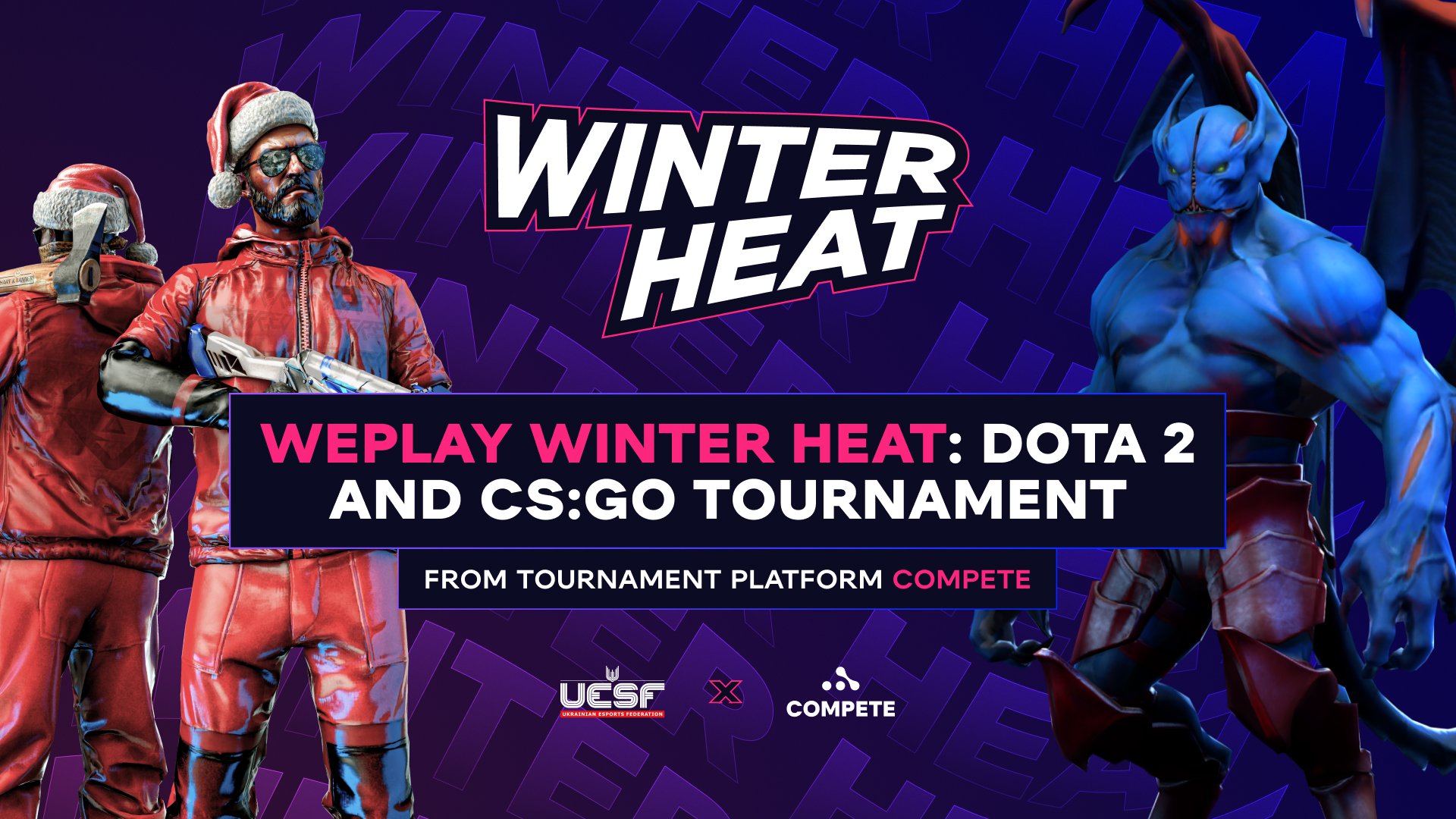 This tournament with a UAH 57,000 prize pool took place from 10 to 18 December and the Ukrainian Esports Federation (UESF) became the information partner of the event.
---
The Compete tournament platform, one of the WePlay Holding products, hosted the WePlay Winter Heat championship. The disciplines of the competition were Counter-Strike: Global Offensive and Dota 2.
Any Ukrainian citizen over 16 could take part in the tournament. The event was held as part of the esports development program in Ukraine and was aimed at attracting new players to the industry and giving them a platform to develop their skills.
The winners are:
CS:GO - team "1202";
Dota 2 - Team Deep Ravage Young.
In addition to the actual esports battles, the WePlay Winter Heat hosted a streamer competition, the winners of which will have a chance to become official CS:GO and Dota 2 streamers on the Compete tournament platform. The best ones were chosen by Aleksey "yXo" Maletskiy, WePlay Esports talent, and Evgeny "Sh4dowehhh" Alekseev, a professional Dota 2 player. The best CS:GO streamer became the player under the nickname Elementhas, and the best Dota 2 streamer is still being determined.
The Compete tournament platform regularly hosts tournaments in various disciplines. Follow the latest updates on the Compete website.