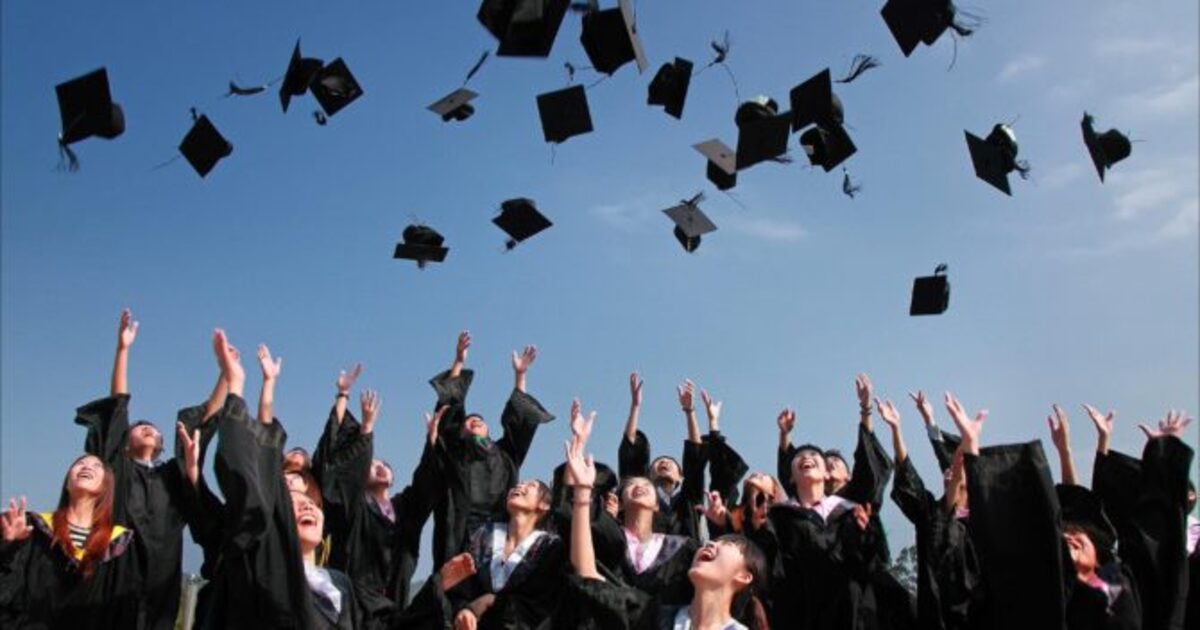 About the (un)essential need of the university, fears of generations, and choice of profession.
---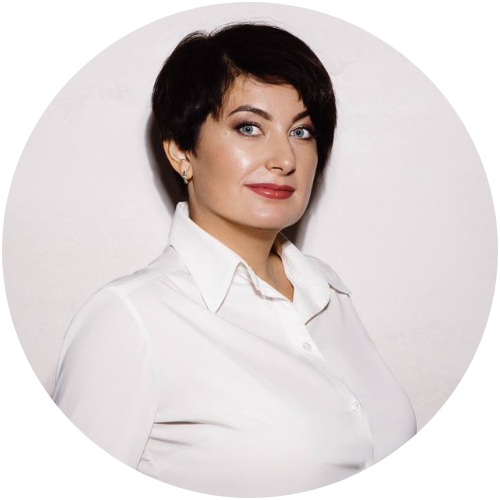 This text is published during the university entry campaign. Eleventh-graders and their parents already have a list of preferred universities. More youngsters are still making their choices.
As a manager who hires professionals to my team, a guest teacher of several educational projects, I want to share the employer's view on this matter. Moreover, I am the mother of a student-to-be, so I see certain trends in my kid's environment. I hope this text will help you overcome certain fears and let your child make his/her own choices when entering university.
A higher education guarantees nothing
I'll start with the disappointments. Higher education does not guarantee you getting a job in the future. Higher education is just one step among many others in the process of your professional evolution.
Education is, of course, a ground, but mostly theoretical. There is a big gap, if not an abyss, between the academic program and professional life. You can learn to write code, but not become a programmer. You can learn to make diagnoses on certain grounds, but not become a doctor. How not to become a journalist because you know the history of journalism or the basics of philosophy. To become a pro, you need to gain practical professional and life experience. The latter makes it possible to be flexible, see trends, and react "without conflict, but also with no compromise."
I support a dual education: students not only gain knowledge, but also study a certain profession, and at the same time practice in enterprises. That's how we came up with the Computer Graphics Film Director course by WePlay Esports, where students spend 80% of the time practicing and 20% gaining new knowledge. They work in the company's studio together with experienced professionals. They study the latest technologies and learn how to work in a team, learn communications, use tools for planning tasks and time in projects.
In addition to profile skills, or hard skills, there are communicative — soft skills. Soft skills help a person to realize his/her potential and hard skills. Communication skills are developed in team tasks, during the presentation of projects, in the work on the implementation of ideas or mistakes. There is also the management of teams, projects, time. This is what should be taught in universities alongside the development of the profession. And I believe that it will be so pretty soon.
I like Stanford's approach, where a group of students is working on a project and their curator is an industry person. Last year, the Ministry of Education and Science and the Ministry of Education and Science announced the "Entrepreneurial University" project, which uses this approach. This is an important step towards the formation of competitive young professionals.
The university is not a must
Another bad news is that conservative schools often teach according to a long-outdated program. I graduated from the Faculty of Journalism in 2000, and my colleague graduated five years ago. The program and teachers we had are similar. We have received the same good ground of the philosophical foundations, English, history of Ukraine, and global history.
But we were not taught to look for stories for publications, to ask questions in interviews, to manipulate or avoid manipulation, to do investigations, or to write texts in different genres. We had to learn this "in practice", which was in the 4th year and for two weeks. Several students of the faculty worked from the first year and it was they who later remained in the profession.
Let me tell you a secret. Some specialized courses provide more knowledge and practice than a university. And much faster. So is it worth spending five years on a "ground" while you can gain practical knowledge and use it right away?
Yes, our society highly values a diploma. This is a certain sign of belonging to the "elite". But it seems that the new generation does not share such values and prefers educational videos on YouTube, open mentoring programs, and courses before entering the university.
This year's statistics have already shown that students' interest in STEM specialties has decreased even against the background of information campaigns "enter IT" and "programmers are highly paid." There are fewer university graduates, but there are more beginners in the IT industry. Seems illogical? Not at all. These are special courses graduates and switchers — those who decided to change their profession and retrained.
Finding yourself is not a magic pill
I don't like the gap year idea — when school graduates take a year off. This is an American tradition that allows a teenager to travel, work, volunteer, try something new, understand which direction to move, or, again, get an alternative education. This phenomenon is new for Ukraine, so we should not blindly copy the Western tradition.
First, you need to understand the point of a gap year. To show a child what life is like outside of Ukraine, it is enough to use short-term student exchange programs — for example, with schools in the United States. But each country will have its own values, mentality, living and working conditions. In my opinion, it is better to try life in other countries, when the mentality is strong and there will be no trauma and stress due to the lack of contact with loved ones for a long time. It is possible to learn a foreign language and participate in a volunteer program while living in Ukraine.
Second, not all parents are willing to pay for a year-long process of self-awareness. The very birth of a child is already an expensive project. It's a good option if the kid is ready to work and support themselves financially during the gap year.
Third, within a year the knowledge gained at school will be lost, the EIT certificate may expire. University entry rules in the country may change, and then you have to pay for the work of tutors to restore the level of training and get some new certificates.
In my opinion, it is better to help the child to know himself/herself during adolescence. Travel together, give the kids an opportunity to try themselves in different professions.
The environment is more important than the industry
And now about a few pillars of finding yourself, which I consider the most important.
The first is a professional environment. It must be resourceful and secure. As for resourcefulness — it will nurture interest in the activity, learn new things and provide opportunities for implementation. The secureness allows you to be yourself, express your ideas freely, not be afraid to look "wrong", and receive the support of colleagues.
The IT industry is a great example. In recent years, thanks to high competition for talent, it has become attractive to young people. Competition pushes to create resource conditions: comfortable offices, a great atmosphere, constant growth, decent wages.
But that's not all. IT is not only a creative industry but also a certain intellectual environment. It is impossible to be creative under duress, so the majority in the industry has made this choice consciously. I have a marker that helps me check whether the company likes what it's doing. These are the words "Thursday is a Small Friday", "Come to Work", "From 9 to 6". In IT companies, you are unlikely to hear this exactly because the environment dictates the atmosphere.
I see how little by little the culture of a healthy working atmosphere goes to other industries. Regardless of the industry, it should be considered when choosing a future job.
Curiosity is more important than specialty
Curiosity is the second pillar.
School graduates who have just become students can be divided into 3 categories.
The Prisoners, ie they came here not voluntarily, but under duress. Education is not the main priority for them. They are here to have a good time, chat with friends. I bet they won't work properly in their specialty. They simply need to waste five years at the university for a degree to have a reason to take the position that awaits them.
The Mama's Boy/Girl. They do not know what they want, but they study well so as not to disappoint their parents. They have a great theory. But when, for example, I ask any of them to write a text of the news of their own, here comes the hard part. Because knowing something and being able to do it are not the same thing.
The Gotcha kids. This is the least represented category — inquisitive students. They google what they hear, try to find inaccuracies, ask extraordinary questions, argue. And this is exactly the type of colleague I personally enjoy working with.
For the third category, the specialty they are studying is not so important. If they do not lose curiosity, they will be successful in any field. Curiosity appears in early childhood, and it is up to the family to develop or suppress it.
Sometimes parents devalue the child's interest in the new, calling certain activities nonsense. In my opinion, drugs, alcohol, early sex — these are nonsense. But the kid's curiosity should be supported.
Emotional health is crucial
Finally, the third and shaping pillar is emotional health.
I think you've heard from the older generation something like, "Work didn't bring us joy, and that's ok". And yes, I can understand, these people lived in the Soviet Union and had some hard times. They were afraid of their future, and a predictable job meant a predictable future back then. They know their drill, they can give advice on it, find the right people, but someone else's craft is completely unknown territory for them.
Parents with such attitudes drive the child into severe stress. They demand high grades from the child at school at any cost, control at every step, do not trust, try to fill all free time with "useful activities". And it hurts the kid mentally, he/she starts perceiving the world as a threat, not as an opportunity.
I see many examples around when children enter the university because "Dad insisted", and after graduation, they are certified specialists who want nothing from life. In fact, they are not trained to interact in a stressful environment. It is important that even at school age the child has the opportunity to show talents and strengths, identify tendencies, learn stress and gain self-confidence.
An emotionally healthy child will make a choice of profession sooner because he/she will know who he/she is and what he/she likes. Such a kid knows that his/her parents will support his/her choice, but he/she is the one to overcome the difficulties on his/her own.
We are lucky to live in an era of rapid change in technologies and services. There are many things to choose from, and public and private career guidance centers can help with the choice. The counselor talks to the child, tests, then suggests 3-5 areas he/she is the keenest on. Such consultations contribute to the formation of a stereotype-free generation. It's not so scary not to find a job. But being unhappy in the profession is a problem that cannot be solved with a salary.
A person who loves and does his/her job well will always find customers. It will be wood carving, psychological advice for kangaroos, sports, art, humanities, or exact sciences. The world is enormous. There are many professions. There is always a choice.
Original article on womo.ua.