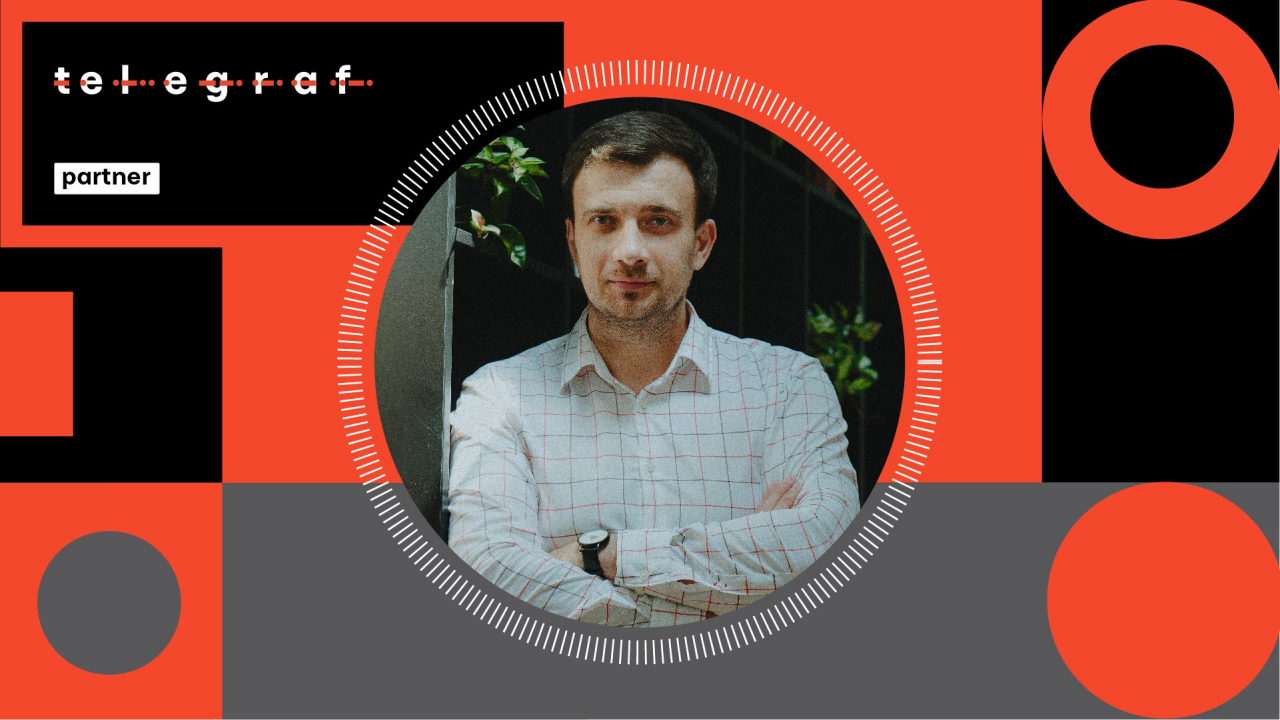 Read the interview from the chief design officer of the TECHIIA holding Ivan Rohovchenko who shares the experience of design team management during the war crisis.
---
The TECHIIA design team resumed its work already on the fourth day after the full-scale invasion of the Russian Federation into Ukraine. The work was mainly directed to help on the volunteer front, but regular project tasks also helped to keep the ground. The holding's design team returned to the "point of stability" four weeks ago: finally, for the first time since February 24, it became possible for the entire team to get together.
Telegraf.Design spoke with Ivan Rohovchenko, Chief Design Officer of the TECHIIA holding and curator of the Design Management course at Projector, about how the new military reality affects the work of the team, which gaps in the processes it reveals, whether designers currently need self-development, as well as about management plans to engage the internal design team as outstaff for external clients.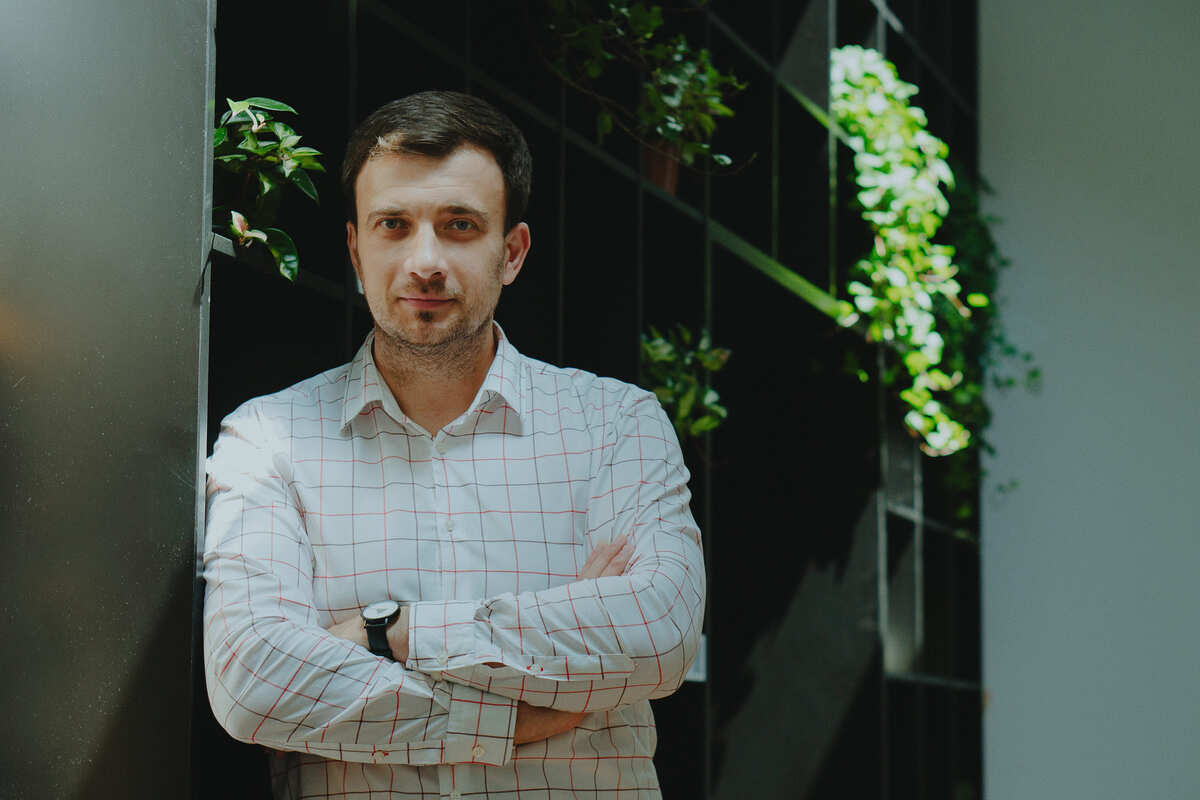 Were you preparing for a full-scale war against the backdrop of alarming information that was spreading before February 24?
We had an action plan. And we also had procedures drawn up and ready to be implemented. Some were more involved in them, some less. We were not too optimistic. Although, of course, it is impossible to prepare yourself for such terrible surprises. After all, none of us had our own experience of what it's like when a war begins.
The design team, for example, had all the equipment and everything necessary to continue work "if anything happens".
The full-scale invasion began on Thursday, and we were already performing work tasks on Monday. These were mostly tasks for our public organization Techiia Foundation.
If earlier the organization financed projects in health care and the development of STEM education, then in the first hours after the invasion, the founders of the holding launched a new direction - "Supporting the freedom of Ukraine." In fact, this project became our corporate volunteering in the context of war.
There were quite a lot of urgent tasks: quickly update the Foundation's website, its communications, and develop additional materials. Some of the colleagues were connecting in manager mode to organize the new processes that were emerging.
We had an agreement with the team: if someone has a desire to engage in "traditional" volunteering outside the company, to "help with own hands" - we support it, note it, and understand that the person is currently unavailable. And we did have such people in the team.
What steps did you take as a manager to reconfigure team communication in these force majeure circumstances? Did you have to change anything to keep the team motivated?
To be honest, there were no special steps. First of all, I was thinking about where to evacuate my family: we live in Brovary, and on February 24 we woke up to explosions that sounded 5-6 km from us. Therefore, at that moment I did not think about work and managerial duties. We quickly grab our stuff, drove to my parents' house, and only then began to communicate within the team trying to find out if everyone was safe.
From the very beginning, we chose a strategy of providing people with a bit of stability, to give something that works more or less predictably. We tried to empathize from the perspective of work processes.
A centralized procedure for the evacuation of employees was not required: many fled on their own, some earlier, and some were working remotely far from Kyiv. There were no people in our team who worked from Chernihiv, Kharkiv, or other hot spots.
As for motivation, this aspect, in my opinion, needs more professional help than I, as a design manager, can provide. Each of us has our own aspects and each of us feels the influx of a very wide range of emotions in our own way. Some feel useless or guilty about the fact that people die or live in hardship, while everything is relatively normal for them. I think we'll all suffer from PTSD for many years.
We tried to empathize from the perspective of work processes.
We were helping by organizing joint tasks and regular communication in the team. And thanks to this, everyone kept in good shape, more or less.
From the very beginning, we chose a strategy of providing people with a bit of stability, to give something that works more or less predictably. We generated work tasks, gave guarantees about salaries, and offered to pay in advance in three months. We tried to use it as a basis.
Were you forced to go through significant personnel or financial losses?
Since 2014, the co-founders of the holding Yura and Oleg (Yura Lazebnikov and Oleg Krot — co-founders and managing partners of TECHIIA — ed.) adopted a risk diversification strategy. TECHIIA is a company with Ukrainian roots, but it is international. Most of the products are not created for Ukraine, so most of the profit comes from abroad. Therefore, because of the war, the projects were transformed, but not stopped completely.
A very noticeable benefit for us is the office in Los Angeles. We still have projects coming from there, so we keep solving business tasks. This real work is kind of a justification for having a design team, it keeps us busy.
Until the end of the second quarter of the year, we had a moratorium on layoffs: no one was fired. We said goodbye only to those who themselves wanted to leave. We shifted people from one project to another, some were in standby mode on the bench, and some are still there. We had a financial cushion. And our employees could request a salary in advance if necessary - the company was ready for this. We also had no salary cuts, at least in the design team and related areas.
When everyone is completely stressed, there's no room for inspiration. Today we can see some ideas are born with huge efforts.
So you need to develop and integrate a more predictable process to achieve a good result.
Stress and force majeure often help reveal weaknesses in a team. Was there anything that stood out for you?
The first vivid point is that people have a significantly reduced amount of time when they work effectively. We started having much less energy in our balance.
Even in pre-war times, we understood that out of eight hours of working time, we really work effectively four. But when full-scale war broke out, this effective time, given the anxieties and general stress, was greatly reduced. And at such a moment, "unnecessary" processes at work were very clearly manifested.
Here's an expressive example: the team was developing a graphics package for an advertising campaign for one project in the States and in the first iteration worked with completely abstract content. First, we were approving the concept, and only then the right content. And we asked ourselves, why do we do this all the time? Why not attract the right content right away and continue working with it? These are specific operational things, but they are indicative. So now we analyze which processes are unnecessary, and how they can be optimized. I think that in the future this will provide a certain boost to the team's development.
The second aspect is the English level. It needs to be improved, and we plan to work on it at a strategic level.
And the third thing that emerged is the high dependence of the quality of work on inspiration. Our team develops a lot of identities: new projects are launched, and we "wrap them up". Under normal circumstances, we would barely notice it. But when everyone is completely stressed, there's no room for inspiration. Today we can see some ideas are born with huge efforts. So a more predictable process needs to be developed and integrated so that we have a more precise understanding of the mandatory steps needed to achieve a good result.
Although, of course, everything depends on how long this war will last. Because if it drags on for years, we will have to deal with the consequences for a very long time, if it lasts for months, it will be easier.
I've heard that you have a plan to make your internal design team open to external orders. Is it something like outsourcing? Tell me where these plans come from and why you see future development in this way?
Yes, we have such a plan. But it will not be outsourcing, but rather an outstaffing model.
We have already tried to do this under the sence it brand. That was the MVP: we gathered the necessary information and now we will take into account the mistakes made to build something better this time. I think that soon we will release an individual brand under which our design team will work externally.
Each company of the TECHIIA holding has its own design team, and it will remain so in the future. But we have an individual creative team of Sasha Taranenko (Creative Director of TECHIIA and the KOLO charitable foundation — ed.), which "wraps up" new products, develops identity, branding, communication, presentations — the first elements a company needs to reveal about itself and its ideas and products. We have been doing this for quite some time, accumulated enough experience in this area, and now we will try to monetize it.
But we do not plan to create an agency that will deal only with branding or identity. We intend to work according to a different model - to become a client's partner. We strive not just to develop a logo or create brand books for 150 elements (of which only two are used in reality), we are interested in projects to systematize visual communication. We want to generate flexible solutions, empathetic, needed by companies for effective communication that fulfills real, relevant tasks. This is what we are currently doing for almost all companies of the TECHIIA holding. Therefore, it will be interesting to go a little beyond the scope of the holding.
We are ready to experiment. So far, there is no goal to get maximum income from this direction right now. In addition, we are currently occupied with work, although this may change in the future. This plan is more about the development of expertise, about its monetization. And this is also an element of motivation for designers because working on different projects is always much interesting.
How to support the professional growth of the team in the new military conditions?
If I had been asked this question before February 24, I probably would have spoken eloquently about the need to look for some special approaches in the conditions of war. But now I understand that we are starting to adapt to a new reality (whatever it is). And we will have the same tools working for us as before.
The only thing that is highly important right now is that the work remains the place where the employees are comfortable (in the sense of comfort needed during the war) and the place where people can realize themselves. If we talk in the context of designers, and any creative people, then this is the understanding that I am doing what I am interested in.
I was convinced of this from my own experience: my professional support was that I do what I like. I take it as a privilege, and at the same time, I have a lot of sympathy for people who, in this time when everything is bad around them, have to work at something that they never liked to do.
Everyone is now rethinking: do I do what I really have to do? And the employer, the manager should make sure that when their employees ask themselves such a question, the answer should be "yes". And you have to work with it.
Do designers themselves now have a demand and resources to invest in their professional development?
Yes, they do. Here's another specific example: in our team, several people started to learn Webflow on their own, and there is already a working result. This is a completely new tool for us, which we started mastering only a few months ago. There are designers who have never worked with website design, but now they are working, someone has started to dabble in motion design. That is, there is a request, actually. Maybe not at the level I would like as a manager :), but it is still there. The company has reopened the possibility of training with partial cost coverage — and now we are developing a training plan and involving other tools for team development.
Did you stumble across any rethinking of your role, professional or personal during these months of war?
The most important insight for me became (it might sound exaggerating, but it is true) that I really like design. A week or a half passed when I caught a moment of inner peace, and the first thing I wanted to do was read something about design.
I also understood that it is necessary to distribute and plan the expenditure of my energy. Balance its distribution with personal stuff. On the one hand, it's cool when you have a job that you like, but for most people, relationships and the people around them remain the main value. Family and close friends. But it is no less important that we like the people we work with, that we have professional, yet friendly relations. I think 70 percent of people got it too, so no big deal.
And perhaps the main insight is that many things are much simpler than we imagine.
---
On the Projector Mentorship Platform, you can get personal advice from Ivan Rohovchenko for a donation to support the Armed Forces. Ivan is an expert in managing design teams, forming a design strategy, and building work processes with stakeholders.
Original article on telegraf.design.