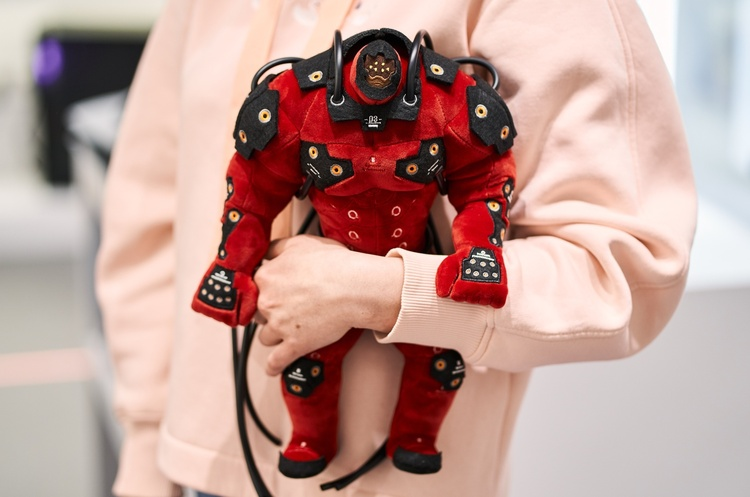 Yuriy Antoshkin, The Managing Partner of FS Holding and WP Merchandise! merged into TECHIIA holding, talks about the production of highly detailed plush toys in Kyiv.
---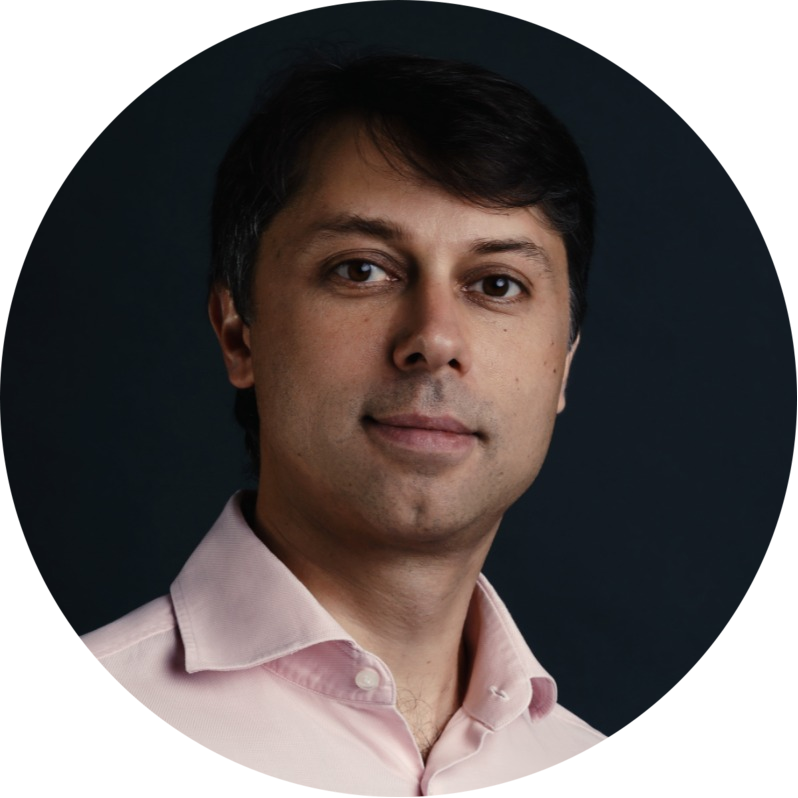 WP Merchandise! is a premium game and esports merch manufacturer, part of the TECHIIA international holding. The company employs 200 professionals who create plush toys based on the games World of Tanks, Dota 2, Assassin's Creed, and Mortal Kombat. These toys are sold all over the world and sewn in Kyiv, at a factory near the Pochayna metro station. Last year, TECHIIA merged the assets of WP Merchandise! and FS Holding, into an international company to produce and distribute merchandise, clothing and esports accessories. It is planned to invest up to $ 14 million in the development of this direction in three years.
The factory has been around for seven years, but sewing large batches of highly detailed plush toys. We came up with this business from scratch and had to invent many technological processes ourselves because no one before us made a factory plush of this format.
I will tell you what difficulties we encountered while setting up production, and why we decided to launch the project in Kyiv and not in Europe or, say, China.
Technology
WP Merchandise! is rooted in esports since 2013. At the time, WePlay Esports (also TECHIIA's asset) was holding a Dota 2 tournament. The wife of one of the CEOs, a fashion designer, offered to sew a plush "courier" and hand it out along with invitations. This courier (Dota 2 character) is a donkey who delivers various items from the shops to other characters.
One small batch was sewn by hand. Suddenly, the donkey became an informal star of the tournament. Visitors were pretty much impressed with this toy. After several similar experiments, the organizers thought: maybe sewing plush based on computer games and comics will become an individual business area?
The fan world is into expensive highly detailed plastic collection figurines and simple plush souvenirs. Our sophisticated soft toys seemed to be in between - a new and free niche. We did not immediately understand why there was no one in it. It seemed that finding a suitable factory to start is the only problem.
This is where things went tricky.
It turned out that the hand-sewn detailed plush toy could not be reproduced on the assembly line. For industrial production, such models are very complex. We toured dozens of factories in Ukraine, the CIS, and China. None of them were capable of fulfilling our order.
Large manufacturers have their priority - to create "cushions with eyes." These are ordinary soft toys with 5 to 15 parts, which are often used instead of pillows. When they were hearing the words "plush" and "up to a hundred details" - we were hearing "we don't do that" from them. Because the more components, the less they are. For example, the size of a part in one of our toys is 5 x 2 mm, while the inaccuracy of their equipment alone is 15 mm.
Chinese factories could not provide the quality we were looking for. In Europe, the cost would have been too high. Therefore, in a year and a half, we created our first own production in Kyiv. In terms of logistics, it is even more convenient than in China - our target markets are literally on the sidelines. The cost of production is the same as in China.
Team
Building a factory is only half the battle. After the collapse of the USSR, the training system went into obscurity. Today, finding a qualified seamstress or operator of a high-precision machine is not so simple. The demand for such specialists exceeds the supply, in particular, because specialists are willing to lure neighboring countries.
We followed the path of an IT company that lacks staff: we decided to train them ourselves. Training courses for seamstresses and stuffers were created at the factory. We provided employees with a decent salary and the opportunity to work in a bright and cozy room with modern equipment. Now the team problem is resolved.
At the same time, the factory was renovated and upgraded, and in September 2020 it was relaunched. We needed to achieve premium quality at high volumes. We chose laser machines, machines for embroidery, gluing the substrate very meticulously. However, at the start, they did not know that even the most expensive equipment does not solve everything.
For example, we bought several high-precision Japanese embroidery machines, Tajima. But even this machine can hardly help to embroider a small detail in several layers. Imagine that when creating a 30-centimeter Sub-Zero figure, you need to embroider the eyes - the contour, iris, and the apple of the eye. We did not manage to make embroidery in three layers on an area of a few millimeters: the fabric inevitably deteriorated.
Our specialists talked to manufacturers of embroidery machines. But both the Germans and the Japanese said the same thing: it's impossible.
A year and a half later, we learned to embroider small details in several layers. It turned out to be possible! Our specialists program the machines in a certain way so that the stitches are placed in the right sequence. Setup can take up to three weeks. But nobody does that anymore, at least in Ukraine.
Licenses
Even if you have a factory with staff, you will have to face another problem. The audience wants to see not abstract toys, but recognizable popular heroes from Disney, Marvel, Blizzard, Bandai Namco.
To launch products in series, you need to obtain a license from copyright holders. And it is extremely difficult for a young company with no operating history. It took us about a year to obtain our first licenses. Top game publishers are serious when it comes to choosing manufacturers.
They are looking for:
factory capacity that is capable to provide a large volume of tens of thousands of products;
quality of materials, execution, packing;
working conditions, because no one needs scandals since licensed products are manufactured in the basements with almost no equipment or use child labor;
logistics, insurance, promotion.
The main criterion is reputation. Nobody knew about us, that's why the big publishers were careful. For several years we have been taking part in every major exhibition and industry event. And also used secret tricks. For example, a ready-made copy of a game character was manufactured and presented to the publisher. The surprise of the licensors at least helped us to enter into negotiations.
Scaling
Now WP Merchandise! products are licensed by Ubisoft, Valve, Warner Bros., Bandai Namco, Wargaming. These are the largest producers of entertainment content, but we still have room to grow.
Prior to the modernization, our factory was producing 2,500 toys per month. This might seem a big number, but not enough to reach large international distributors.
After the upgrades, the factory will be able to produce up to 100,000 toys a month. In the meantime, we are reaching the first goal of 15,000 toys a month. With such volumes, you can safely go to the world's retail locations, such as Amazon, where our toys are already being sold.
Last year, TECHIIA merged the assets of WP Merchandise! and FS Holding - an international company that produces and distributes merchandise, clothing, and esports accessories. It is planned to invest up to $14 million in the development of the direction in three years.
Now the Kyiv factory is undergoing investment rounds. I am sure that the project has a great future, and here is why:
1) We have no competitors. Theoretically, any factory in, for example, China can sew products of this quality. But in order to establish such production, a serious investment of money and time is needed. And it is more profitable for an ordinary factory to sew several million Hulks with twenty parts for Marvel than 100,000 complex toys based on games. It is unlikely that they will undertake to rebuild.
2) Demand for licensed merchandise is growing. Even in Ukraine, where only 2% of our products are being sold, people have become more likely to buy official items. This has long been the global trend: when buying licensed products, fans support games and comic books' publishers.
3) Last two years have given impetus to our business. The cost of delivery from China has increased fivefold, due to which the demand for our products has increased, as it is faster and cheaper to deliver toys to Europe from Kyiv. And the quality is incomparably higher.
A niche business is a modern-day challenge. It requires much higher start-up costs, start-up efforts and does not provide a quick payback. It will no longer be possible to simply buy something for a dollar and sell it for two. Making premium plush merch is a long-term project: it takes at least 10 years to reach its full potential. It is way too hard for many. But we do what others don't dare to do. We work for the future.
Original article on mind.ua