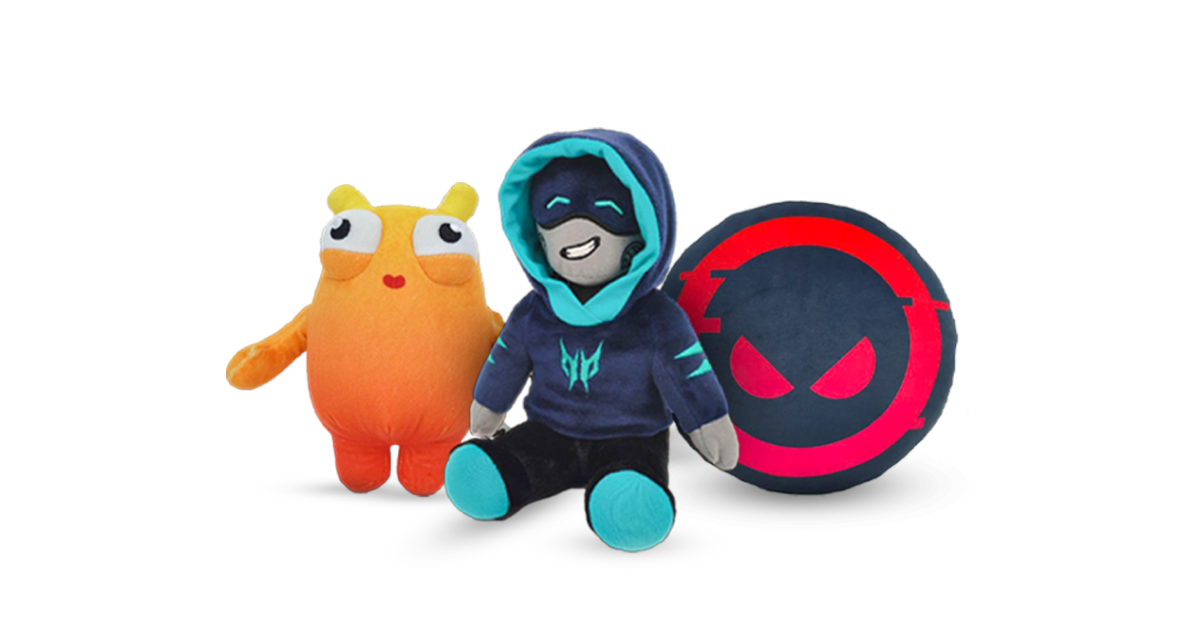 Soft toys serve as a visual, tactile, and emotional extension of a brand that resides in the user's home and continues to work for its creator.
---
Hello, we are WP Merchandise!, a Ukrainian company that produces high-quality licensed merchandise and is part of the international holding TECHIIA. We started over 10 years ago by creating detailed plush souvenirs for the esports industry. Today, we have a large factory in Kyiv, and our portfolio includes collectible soft toys licensed by Warner Bros, Bandai Namco, and Ubisoft.
Since last year, we have ventured into another direction – soft merchandise for non-commercial purposes of companies. Alongside branded print materials, t-shirts, and hoodies, soft toys effectively contribute to brand recognition and provide additional points of connection with the brand. What's important – a joyful kind of connection.
Here are a few case studies to inspire your marketing activities.
Case Study for the Predator Brand (ACER)
With the global electronics brand, we have long been seeking points of connection and embarked on an interesting project. The task was to create a plush mascot for users of the Predator gaming lineup. The company intended to distribute it as a souvenir, aiming to enhance the emotional connection between people and the brand through a tactile product. Users, predominantly fans of the brand from EU countries, were expected to place the toy near their computers.
The challenge was that the toy had to be created based on a sticker pack. There was no ready-made 3D model that could be instantly used for this purpose. The animation designer who initially created the character had no inkling that his work would be transformed into a highly detailed plush toy with numerous intricate seams on its body.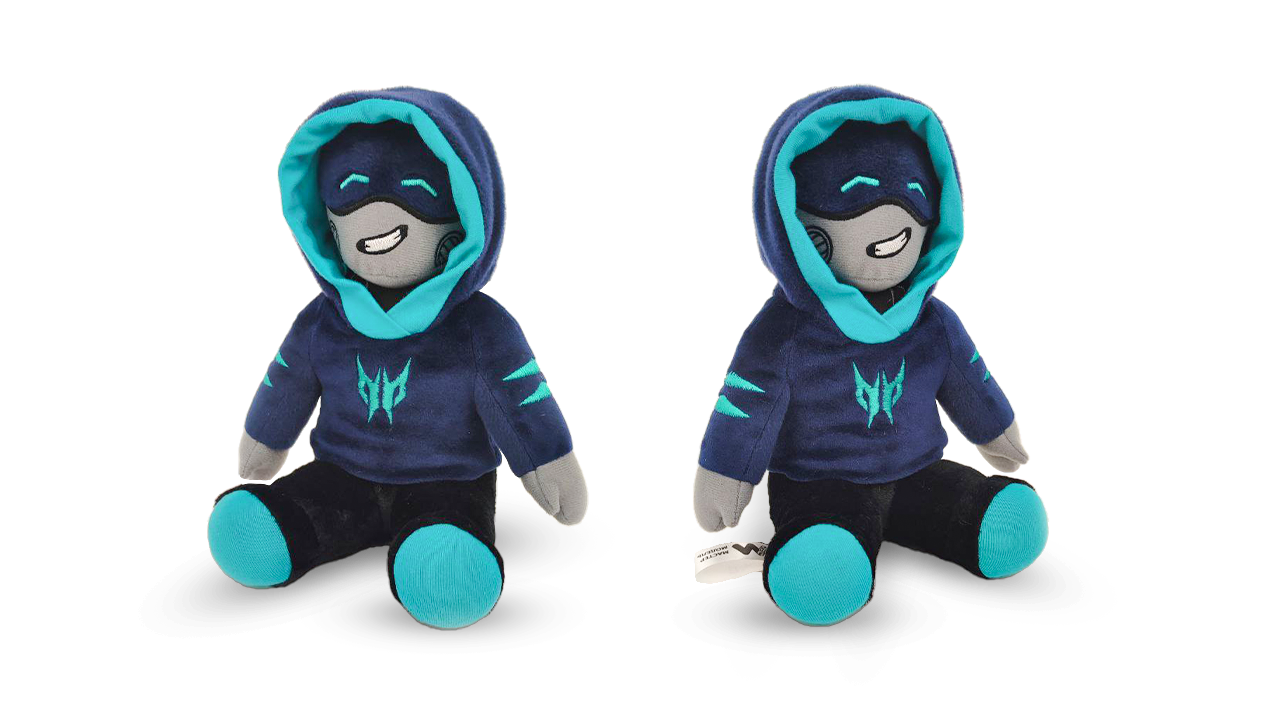 Our technicians started from scratch to create the prototype, as they couldn't rely on existing resources. The resulting toy turned out realistic and even somewhat mature, in line with the client's wishes. We managed to complete the project within three months, including shipping from Ukraine to European offices.
Case Study for the Lorgar Brand
The company produces devices and accessories for gamers, including microphones, mice, mousepads, keyboards, chairs, webcams, and more. Initially, they hadn't considered creating a plush toy until they saw the mascot we designed for Acer. Our colleagues showcased several ready-made models and explained how the final result could look. The idea resonated with them, and recently our factory signed a contract to produce a test batch.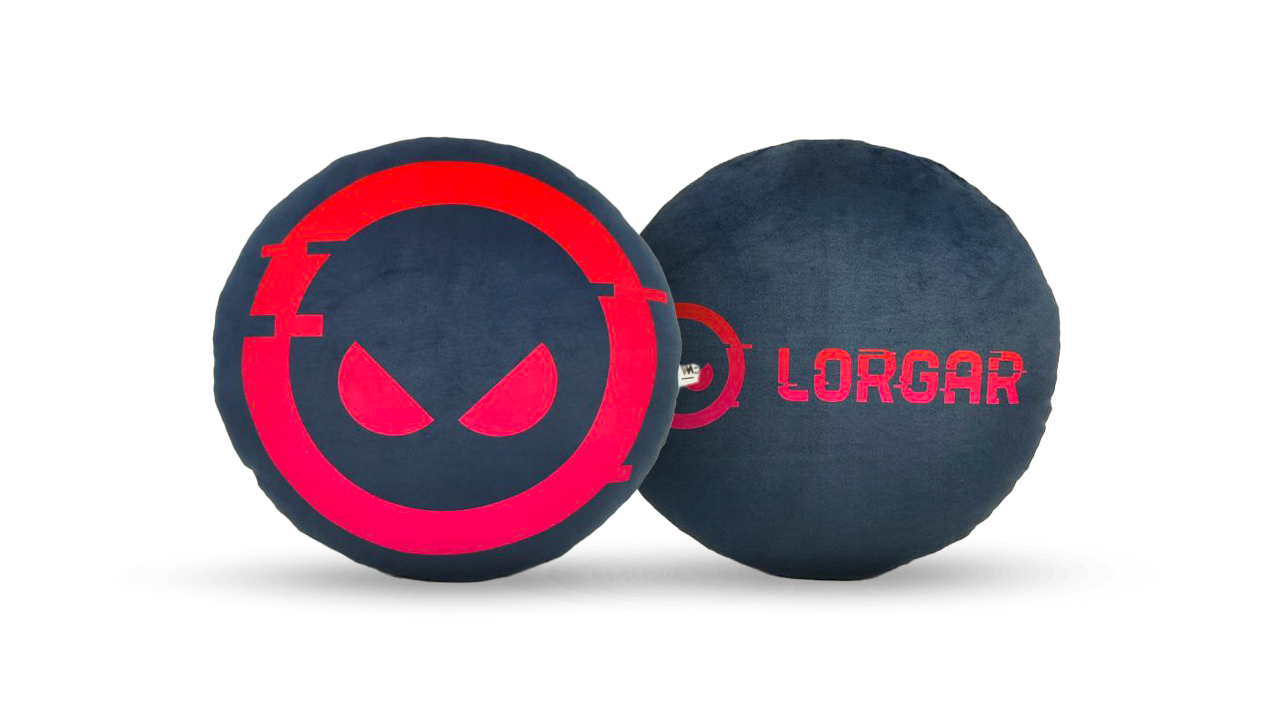 Case Study for the Wonder Wars Brand

In April 2023, the Spanish company Wonder Wars unveiled the mobile game Founders Season 2. As part of their communication campaign, they planned to reward fans with a plush toy of the character named Orumit.
The company approached us after seeing our licensed toys from Bandai Namco, Ubisoft, and Valve at an exhibition in Germany. The task was to create a highly accurate toy. Precision wasn't a challenge for us and our factory equipment. The challenge was the timeline: from the initial discussions to delivering the final product, we had less than three months.
High precision demands time. Each element needs to be designed, cut, and sewn. Of course, there's the option to turn to an average Chinese factory that could create a remotely similar toy, and even then, it would take several months for sample approval. Achieving high-quality detailing would require significantly more time and still come with unpredictable results.
We can't afford to sew asymmetric arms or an eye that looks the wrong way. Each detail undergoes multiple stages of control and assessment. Therefore, fulfilling this order so quickly was a new level of experience for us.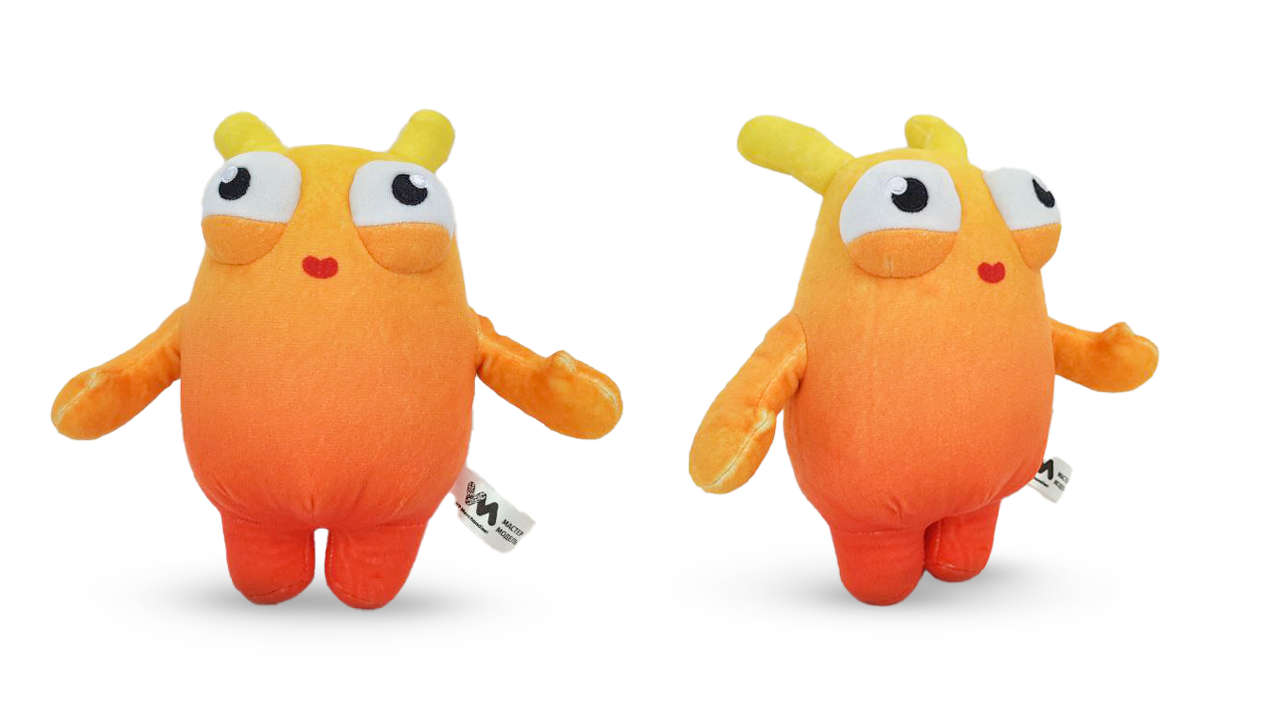 What Brands Want, or the Wrong Focus on China

Despite being open to testing various marketing activities, companies are accustomed to evaluating the market through the lens of China. This is most noticeable in pricing. For instance, our toys aren't cheap or expensive — they fall within the average market price. However, this price is higher than what's common in China because quality demands greater investment — be it in labor, materials, time, or, ultimately, finances. It's not about astronomical profits but rather about the specifics of production. These can be summarized in three points.
High detailing increases the cost of the toy. The product matches the 3D model at a 95-97% accuracy level. We work to create the impression that the illustrated character has leaped from the monitor screen to the table.
Flexibility in timelines. Often, clients aren't willing to wait as the Chinese market has accustomed them to. A week or two for toy development, a week for production, three months for delivery. When it comes to Europe, Ukraine can fulfill orders much quicker, as demonstrated in the ACER case study.
Flexibility in quantities. Clients who have never integrated plush toys into their communication work aren't immediately willing to commit to large orders. They need to test the concept, and we understand that. We can agree to produce a batch of just 500 units. The minimum order requirement in China would be at least 10 times that.
Ukrainian businesses need to seize trading and production opportunities even now. Especially now. Supply chains are reshaping, potential clients are looking at Ukraine and want to support it. Our task isn't merely to take advantage of goodwill but to create and solidify new partnerships with quality and competitive terms, each in its own niche. At least, that's what we're doing with plush toys.