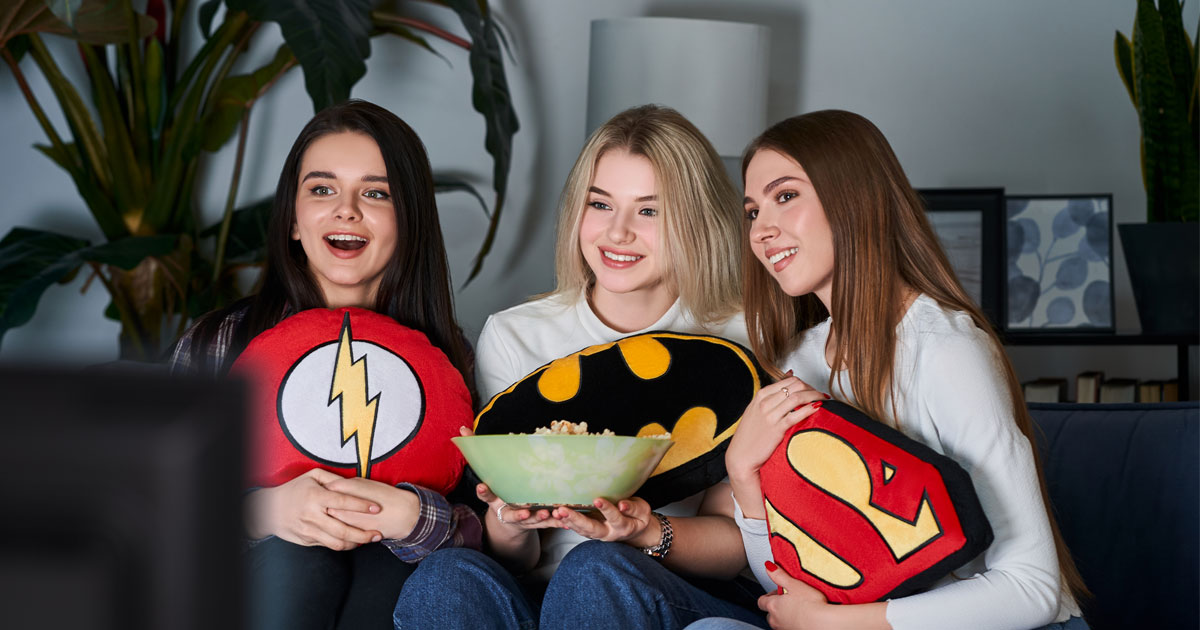 The plush collection consists of three pillows of different shapes. Each depicts the symbols of one of the most popular Justice League characters: Batman, Superman and Flash.

---
This DC Comics-based merch is made of hypoallergenic material according to European quality certificates at the WP Merchandise factory in Kyiv. Fans can buy soft pillows in retail networks, including Fragstore offline and online stores.
This is the second line of merch under the Warner Bros Entertainment Inc. license. Earlier this year, WP Merchandise released an exclusive collection of plush figurines of the Mortal Kombat characters.
For wholesale orders of pillows with the symbols of the Justice League characters, distributors can contact WP Merchandise directly. Under the terms of the license, the sale is available in Azerbaijan, Belarus, Bosnia and Herzegovina, Armenia, Georgia, Estonia, Croatia, Czech Republic, Kazakhstan, Kyrgyzstan, Kosovo, Latvia, Lithuania, Moldova, Northern Macedonia, Poland, Serbia, Slovakia, Slovakia, Slovenia Turkmenistan, Hungary, Uzbekistan, Ukraine, Montenegro and several other countries.
It is worth recalling that WP Merchandise is a manufacturer of highly detailed plush merch based on computer games, comic books and movies. The company's portfolio includes licenses from Warner Bros., UBISOFT, Valve, Wargaming, Bandai Namco and exclusive merch lines based on Assassins Creed, Dota2, World of Tanks, Mortal Kombat SoulCalibur and others.