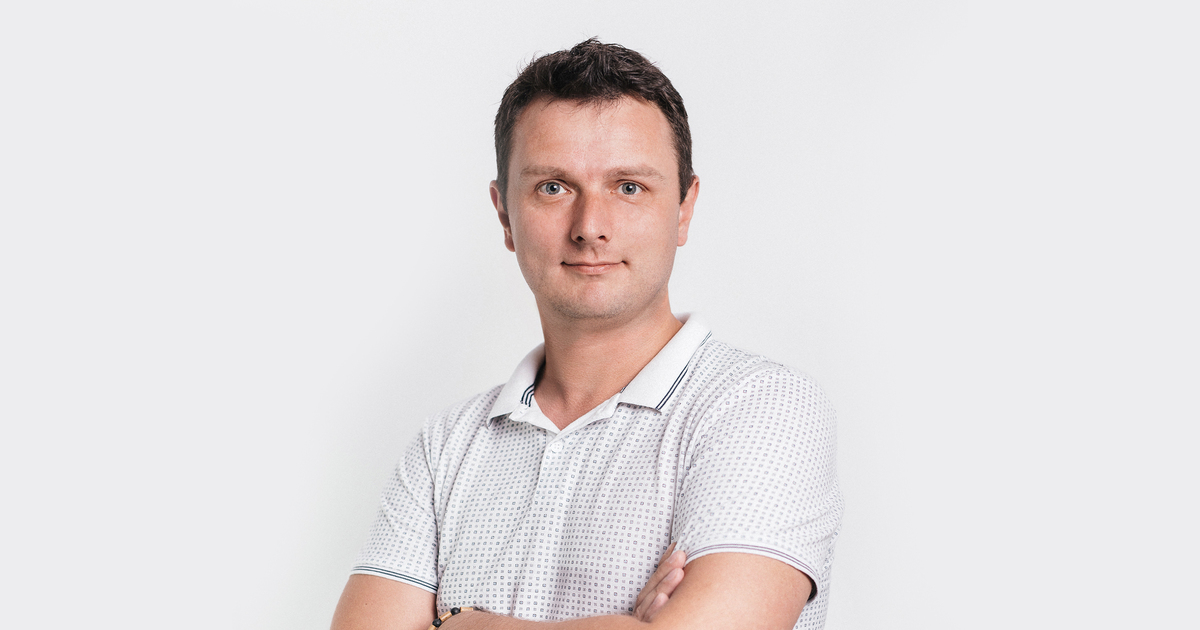 The creative industries are gaining momentum in Ukraine. This year, the Cabinet of Ministers even issued an Order "On Approval of Economic Activities Related to Creative Industries." This includes 34 specializations, many of which are not always associated with creativity and earnings in general. WP Merchandise knows how to "make money" on creativity in Ukraine. This is a manufacturer of the official esports and gaming plush merchandise with the most attention to details in the world, one of the key businesses of the TECHIIA holding. The company's creative plush products are in demand among gamers and ardent collectors. Among the business partners of the company are Wargaming, UBISOFT, Warner Bros. Maxim Bobranitsky, CEO of WP Merchandise, explains how to attract international companies and monetize creativity.
---
1. To find an idea that inspires and motivates
The idea of embodying the characters of video games in the plush appeared during one of WePlay! Esports tournaments. We wanted to impress and interest the audience of the tournament, give them pleasant emotions. We decided to surprise the fans with plush symbols of the game. The result surpassed our expectations, the teams and visitors liked the characters, and plush merch was gladly bought as souvenirs. We realized that it could be transformed into a successful business in the creative industries. From the moment the idea arose to the present day, the company has overcome the path of 7 years.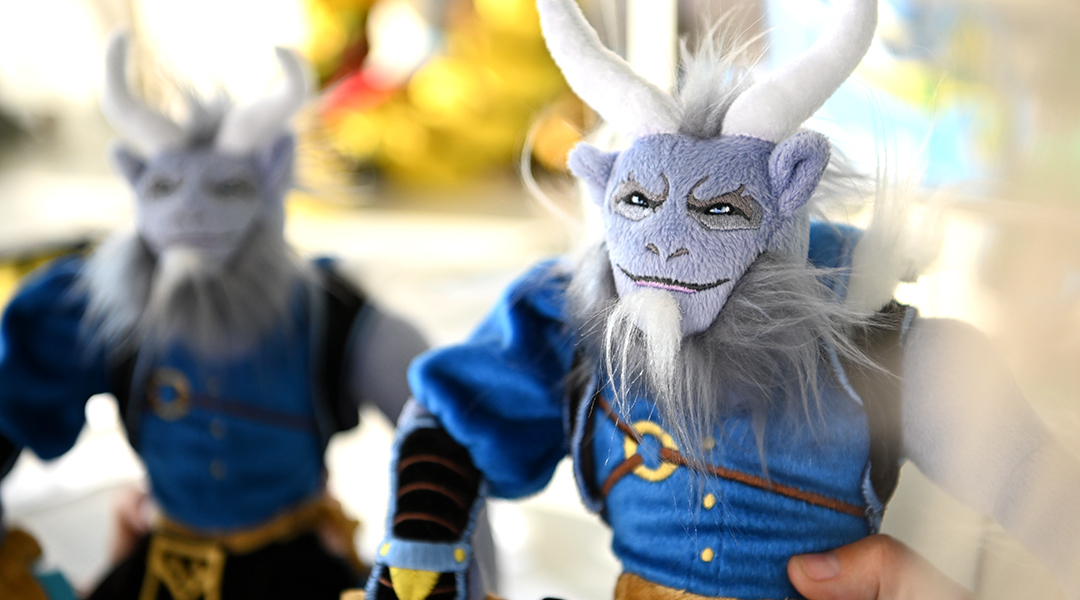 2. To thoroughly study the market needs
We had an important task of researching the market and offering a product that would be in demand. We visited more than a hundred esports tournaments and thematic exhibitions, bought existing licensed products and compared them with ours.
To understand the needs of our customers in the esports merch area, we needed help from WePlay! Esports. We used to come to tournaments organized by the company, bring plush merch, give it to players and fans, and watch the reaction, ask questions about feelings. We realized that it was important for the players to have a toy as similar as possible to a screen prototype, which required us to be as attentive to detail as possible in the design and production of the templates. After analyzing the market, we realized that no other company had ever produced such a highly detailed plush product before. And the esports fans were already eager to buy merch of better quality at the appropriate price.
To bring our product to perfection, we have built our factory for the production of plush souvenirs. Today we have started to form a trend for highly detailed plush merchandise, and fans are happy to add it to their collections.
3. To awaken the interest of potential partners, having an interest in your product in the market
To produce merchandise based on the characters of esports games, you must obtain a license of the producer of the video game. We have already researched the market and realized that there is a demand of players and fans for detailed merchandise. To obtain a license to make toys, we had to convince foreign partners to trust us. The WP Merchandise team developed concepts for the desired characters from the famous games, and we went to the right holders with the ready-made samples. And it worked. Wargaming.net was the first to respond to our partnership offer — together, we released three collections based on World of Tanks, World of Ships, and World of Warplanes games, which can be purchased in Ukraine and the CIS. It became a starting point for scaling the business in the international market.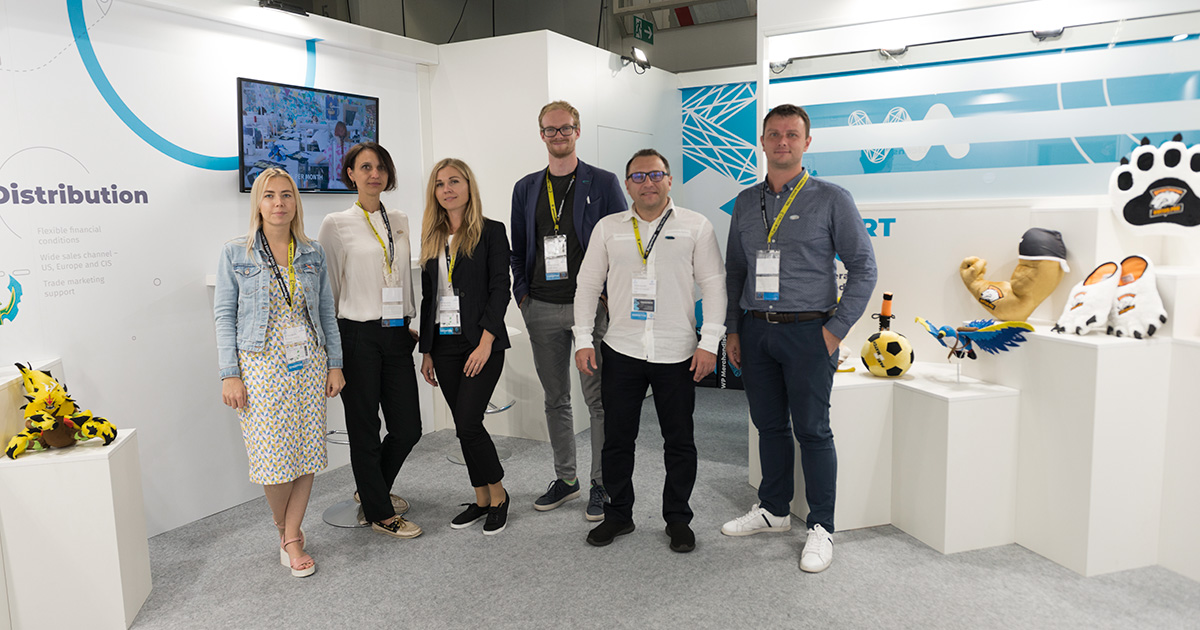 4. To take every opportunity to make yourself known
We participate in major esports and gaming conferences and licensing exhibitions. Many license holders visited our original booth at the Gamescom international exhibition. The high quality of our products and the creativity of our ideas and concepts helped to engage Bandai Namco, Nintendo, and a dozen other companies and game owners in communication.
At the specialized exhibition of licensed products BLE in London, we began cooperation with the world leaders in the gaming and comic book industry Ubisoft and continued communication with Warner Bros.
That's why I recommend to take part in the leading events in your area of activity and demonstrate your creative ideas and products.
5. To accept challenges
7 years ago, we tried to become a full-fledged participant in the international market of licensed products, which has been developing for more than 20 years. Specific rules and conditions have already been formed in it. Understanding these conditions and even the ability to get around the rules helped us to take the right steps to become a full-fledged player in this market.
Firstly, it is necessary to establish and constantly maintain relations with market players, already having cases in the portfolio ready. This is due to a certain distrust of international companies to the business from the CIS market. If you already have something to show and there are clients with famous names in your portfolio, it opens doors to other partners. The merchandise market, in particular, is very narrow, and the reputation here is very important — the information passes by word of mouth. It is important to participate in international events and communicate with potential partners, telling them what success you have achieved at this stage and what obstacles you have overcome. This shows the dynamics of your business development and builds trust in you.
Secondly, it is not enough to understand the competitive advantages of your products. It is necessary to produce products that will be in demand at a specific time — and this can only be done by being able to change quickly depending on the market. Involve analysts who are engaged in market research, and their expertise will help you to develop dynamically and effectively.
Thirdly, you need to invest time and money. In the future, this will allow you to receive revenue in foreign currency. Regular money turnover is dozens or even hundreds of times more.