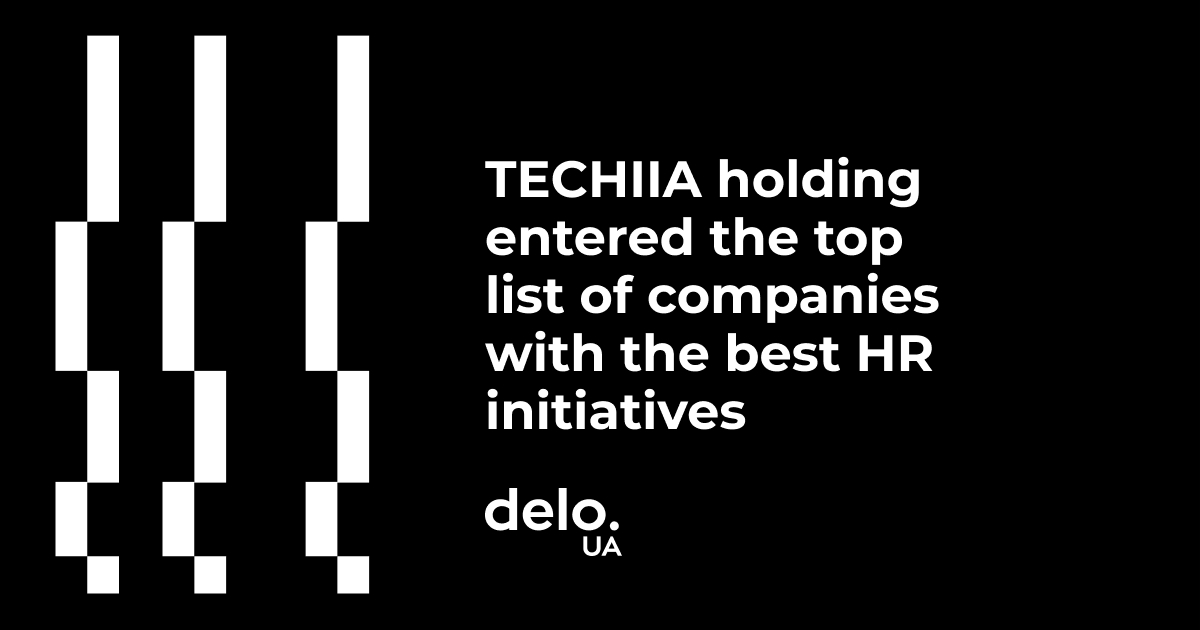 Portal Delo.ua has published a ranking of the best companies implementing new technologies in the field of personnel management. TECHIIA Holding is confident that specialists are not just the core of any company's business, but the most fast-moving asset that needs to be protected and developed.
---
"The lack of professional staff, the need to universalize the skills of specialists who remained in Ukraine, and the beginning of training new personnel - all this will become a package of new challenges after our victory for the country's largest companies. After all, today those companies that made real investments in the development of their team have especially felt the loss of human capital. Now hundreds of thousands of such qualified professionals are looking for (and successfully finding) a job in their specialty outside of Ukraine. It is obvious that some of them cannot be returned: social network feeds are full of good news - who and where successfully found a job in the Old or New World. Therefore, preserving and developing the potential of our employees is the number one task today," notes Delo.ua.
The expert committee of the Delo.ua editorial board emphasized the values of the TECHIIA holding. These are visionary, multiculturalism, expertise, support and development of partnerships, flexibility and openness to new things, thinking on a global scale, and enthusiasm. The company carefully selects people based on professionalism and values. The holding creates an atmosphere of trust and mutual respect, motivates employees to develop and gain new knowledge.
TECHIIA is a member of the UN Global Compact and adheres to the six UN Sustainable Development Goals: good health, quality education, gender equality, decent work, sustainable community development, responsible consumption.
By the way, with the beginning of the war, TECHIIA implemented the information campaign called "Antistress". The HR department is constantly in touch with employees and has organized online meetings with a psychotherapist. The complex of these measures helped people to feel a certain support of the company, no matter where they were physically, because when people are more focused on work, have specific tasks, they experience less stress and are significantly distracted from negativity.
Besides TECHIIA, "Nova Post," DTEK Group, Sigma Software Group, "Farmak", "Kyivstar", "Darnytsia" and others entered the ranking.