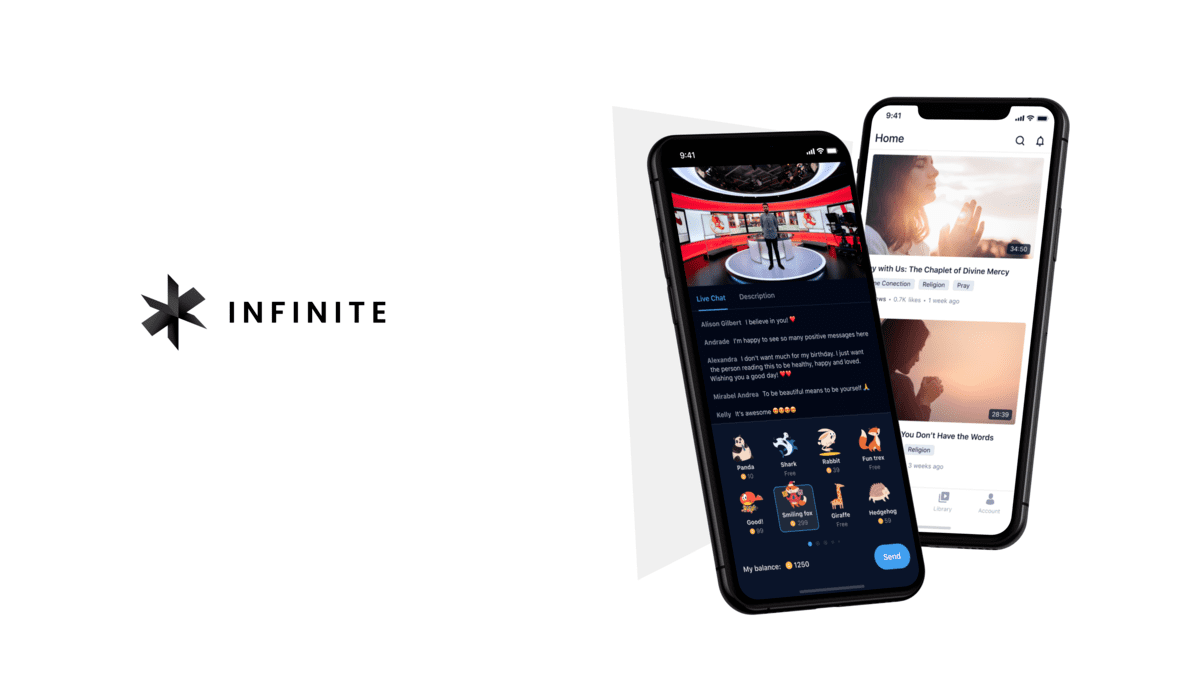 JMind, a company within the international holding company TECHIIA, is launching a new product — Infinite.
---
Infinite is a white label B2B solution that helps large companies get their own platform for broadcasting and posting video content in a short time. It consists of a mobile application and an admin panel, which allows:
managing livestreams and videos;
configuring monetization;
receiving detailed analytics;
providing user support.
With Infinite, businesses are able to create live broadcasts, share video content, engage new audiences, and interact with them through live chats and reactions.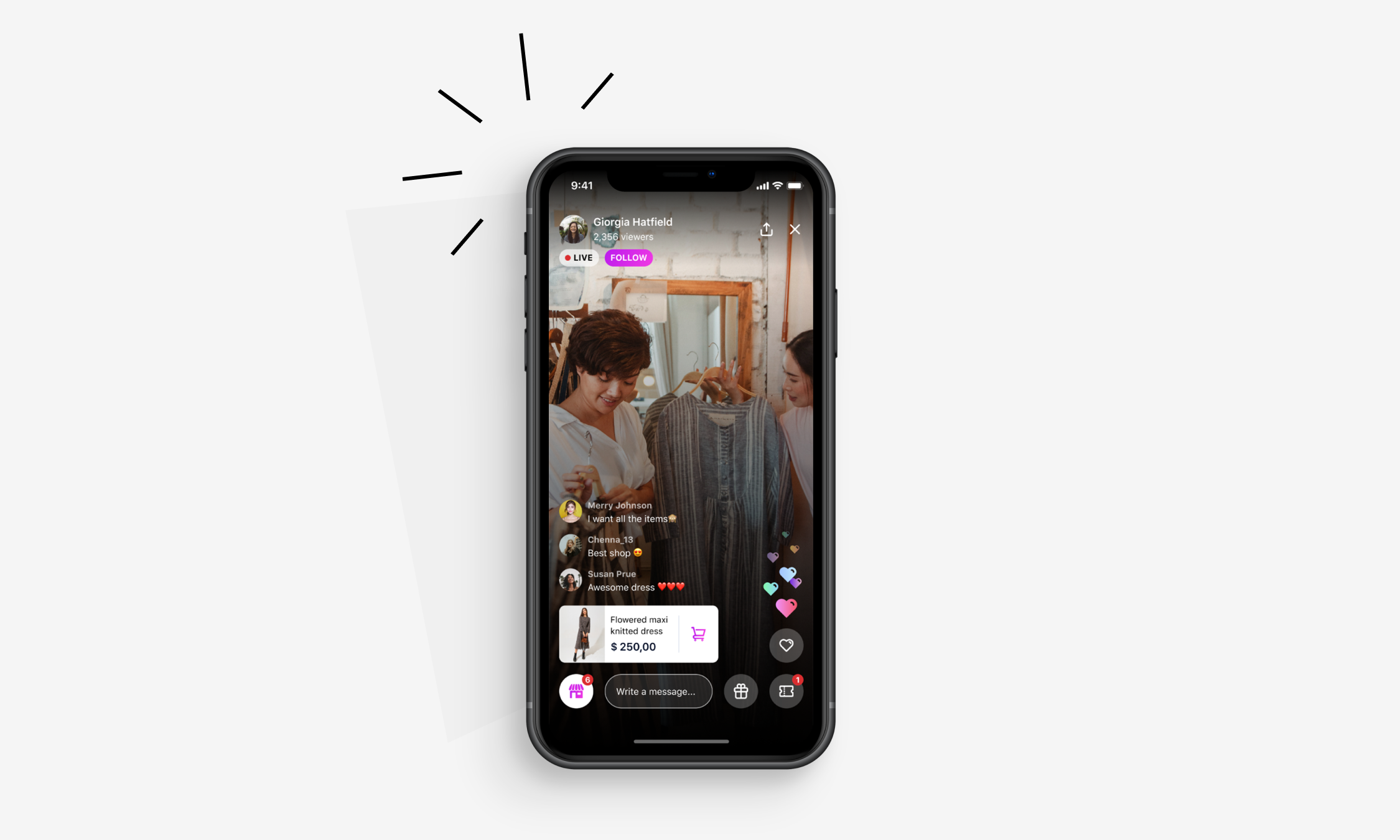 The microservice architecture allows companies to create unique products or integrate with existing ones. The ability to release the product under their own brand creates additional marketing and PR tools.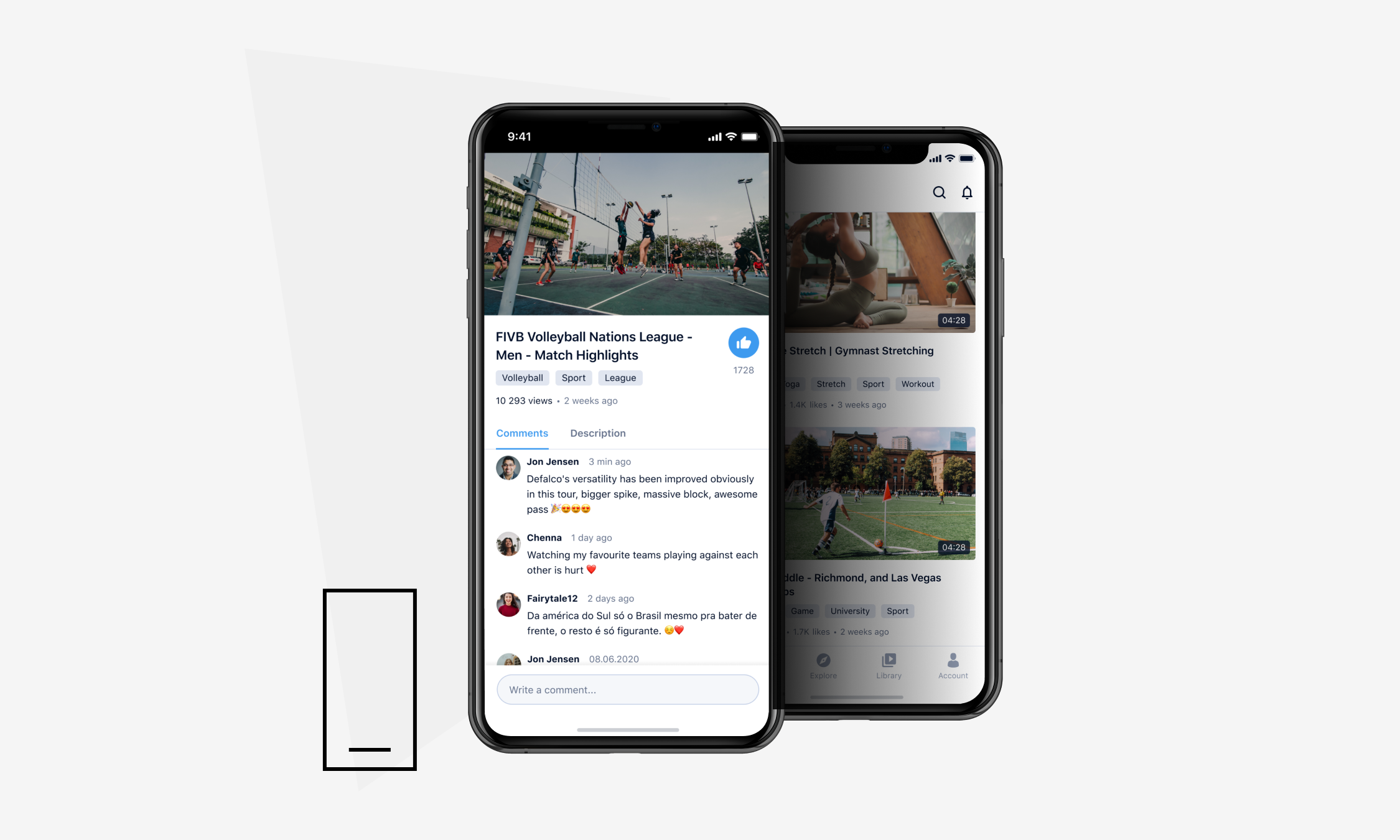 Depending on the industry, different monetization tools are provided. For example, for eCommerce — the ability to buy goods during livestreams, and for esports — donations in the form of paid animated stickers, which can be bought with your own virtual currency.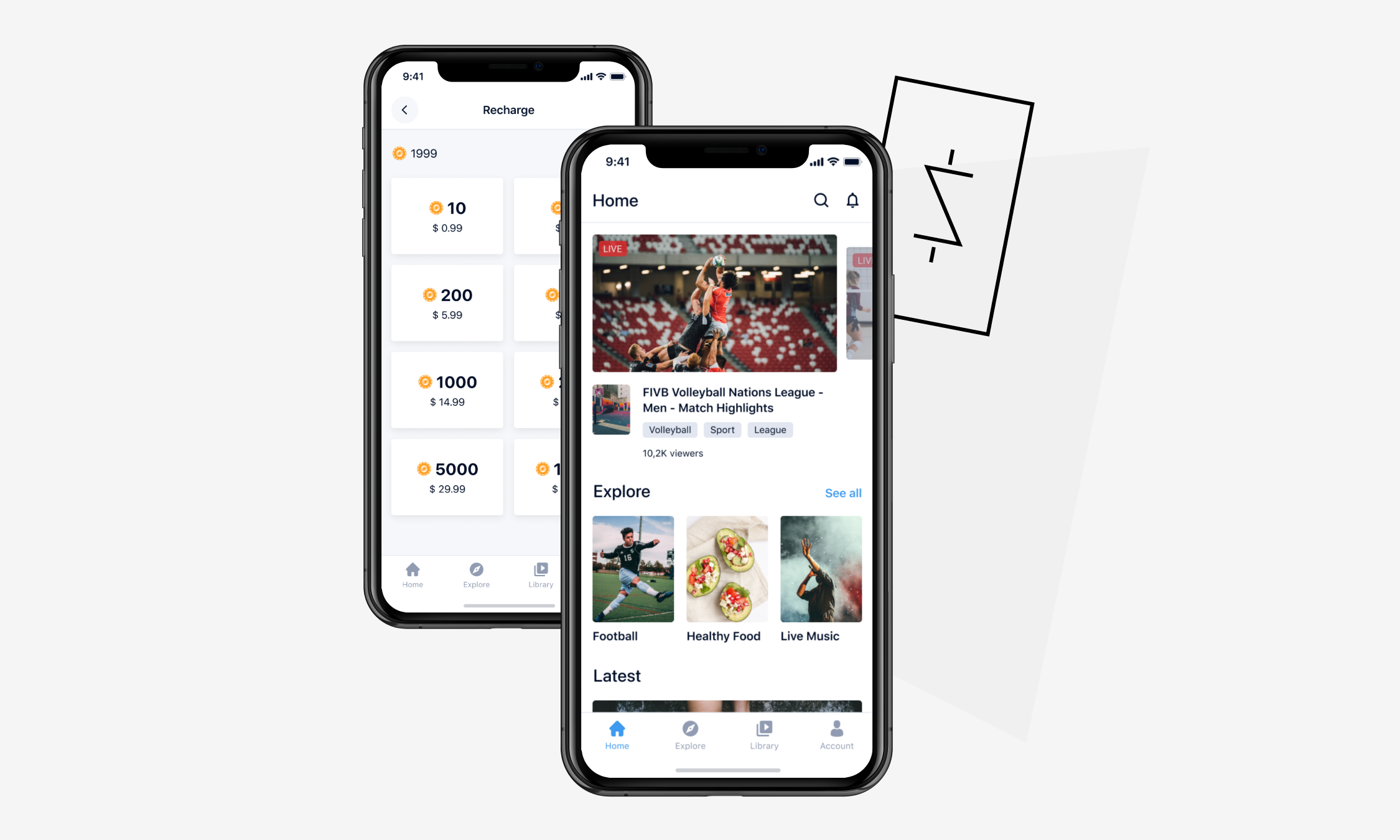 Infinite's current focus lies on the following industries:
eCommerce
Esports
Sports
TV
Religion
Asia, namely South Korea and Japan, was chosen as a pilot market.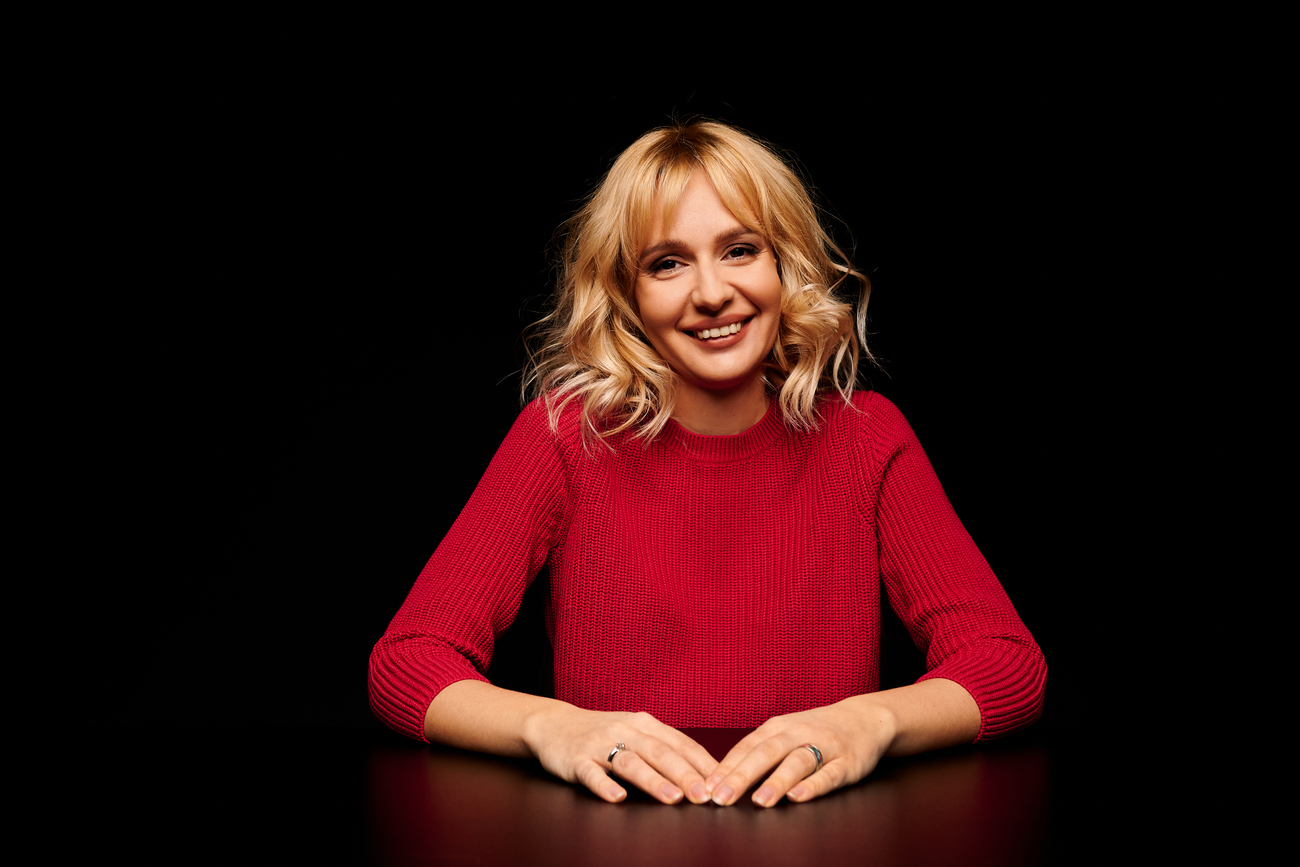 "Having analyzed the current situation and forecasts for livestreaming and video services in the world, we defined a step-by-step strategy for entering the markets. In our opinion, tthe eCommerce market in the Asian region turns out to be the most promising. It is estimated at $37 billion in South Korea and $79 billion in Japan. eCommerce in Europe and the United States is now in the recovery stage and will return to pre-COVID indicators in 2022 and 2023, respectively. That's why we are starting with Asia and then expanding to other markets and industries," says Elena Shostak, CEO of JMind.
WePlay Esports, an international esports media holding company, became Infinite's first client.
"We wanted to create our own product with esports events for the Chinese market so we could spread the content all over the world. After researching the companies that provide livestreaming services, we ended up with the Infinite solution and have never regretted it.

Great communication during the whole process, realization of all our ideas in a professional and creative way. The Infinite team has built an amazing app for us. Now we can broadcast our esports livestreams even in China," says Oleh Humeniuk, CEO of WePlay Esports.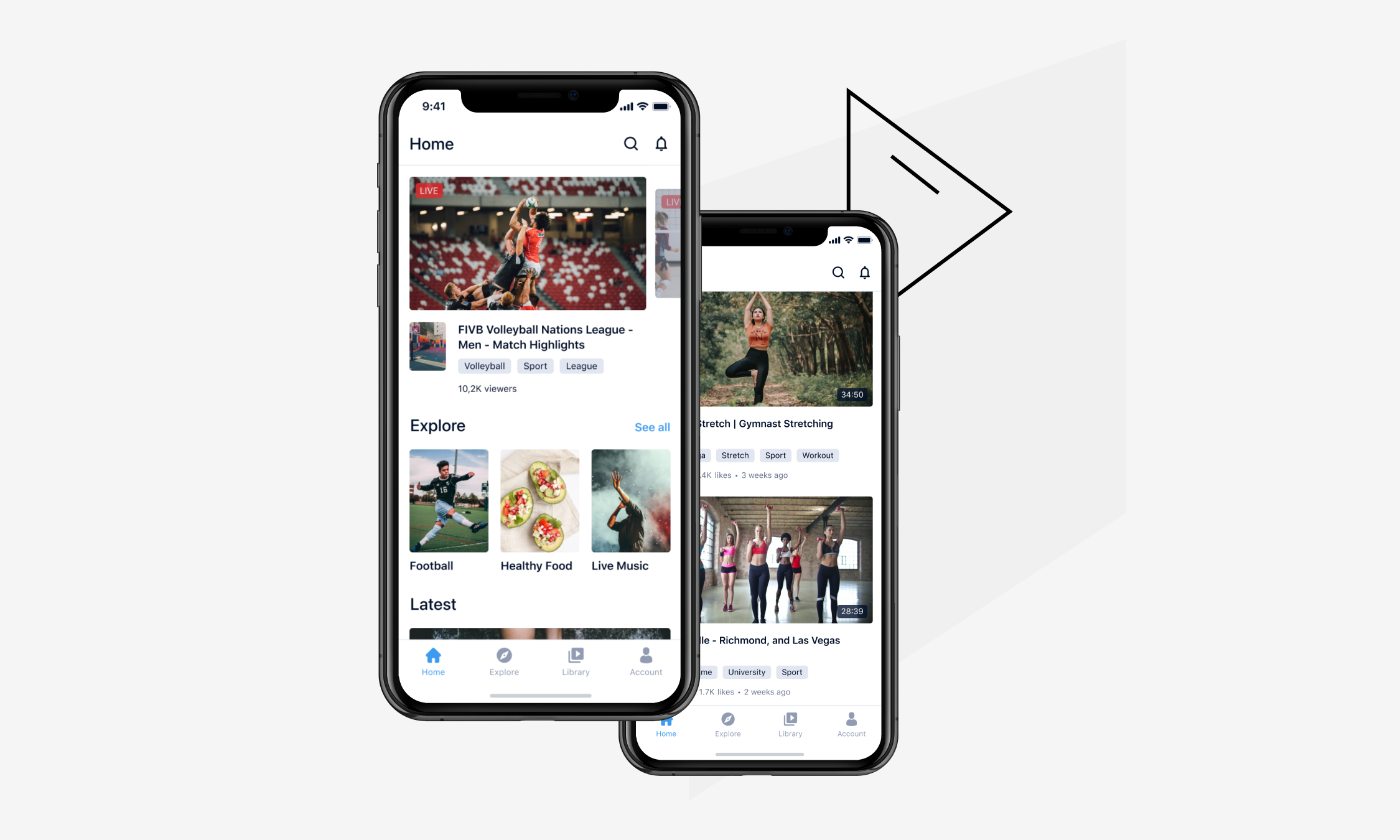 More information about Infinite is on the website.
Inquiry
JMind is an IT company that offers solutions for business tasks at any level — from startups to large corporations. The company has deep experience in fashion, eCommerce, education, media, entertainment, and fintech. JMind services include: R&D and technical audit, unique technological solutions and product concepts, full-cycle software development (PoC, MVP, continuous development and maintenance), regular market intelligence, and further product support. Headquartered in Kyiv, JMind has sales offices in Los Angeles, Singapore, and Cyprus.
TECHIIA is an international diversified holding company. It unites more than 10 business projects and 1000+ employees. It works in different technological directions: esports, IT products, IT services, a venture studio, production and distribution of esports merchandise and accessories, construction of infrastructure objects, production of UAVs and their services. The companies have offices in Cyprus, the USA, and Ukraine.
WePlay Esports is an esports media holding company with key offices in the USA, China, and Ukraine. The holding company combines the best practices of esports, media, and entertainment fields to provide cutting-edge products and services worldwide. By harnessing what the public is most passionate about — esports and entertainment — the holding embraces the opportunities and challenges in esports that empower businesses. They thereby evolve with this valuable global audience in the modern esports environment.