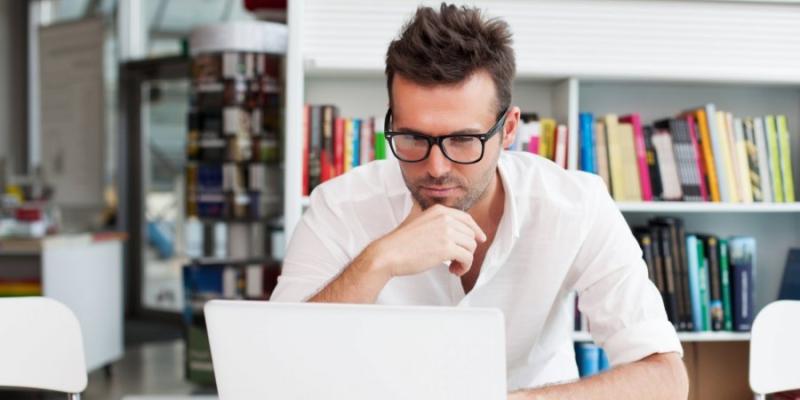 Borders between states are no longer an obstacle, and a small startup can quickly turn into a large international company. In the constant flow of innovations, turbulence, and business crises, you need to have skills that will help not just to survive but quickly rebuild and use the new reality to your advantage. We offer an overview of cases that will help businesses be successful «tomorrow» globally.
---
Managing Changes
The world can face a new virus, face even greater globalization, or, on the contrary, the economies can become more diverse. In any case, the business must be ready for rapid change and be flexible enough to transform and adapt in time. Forbes magazine names three main principles of change management, to have a vision of the future, to involve people, not to fight change but embrace it.
TECHIIA follows a similar policy, adding another way to reduce risks. The company diversified its businesses both business-directionally and geographically. In particular, through the allocation of offices and representative offices, the creation of a strong team of regional directors with broad powers.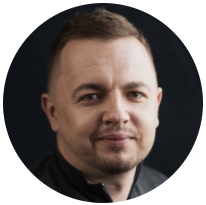 Oleg Krot,

«We managed to reformat the business where it was needed and prepare the team for remote work. We kept all jobs and created new vacancies. WePlay! Esports, which is part of the TECHIIA holding, has already held four international esports tournaments during the quarantine. Dota 2, CS: GO and Valorant», — says Oleg Krot, managing partner at the TECHIIA, an international technology holding. He emphasizes that the company keeps growing, expands its businesses, and recruits new people to the team.
Even in the better times, you should be prepared for difficult times, mastering scenario planning, flexible budgeting, risk management", advises Anna Vlasova, founder of the HRM School. In addition, you must not forget the values. «Values answer the question 'Who are you?' in the case if your supplier is of poor quality, your partner is unreliable and your employee is irresponsible. Values make communication error-free and fast. Surround yourself with worthy and do not exchange for the temporary and doubtful,» she recommends.
Compliance With High Global Standards
If a business has international ambitions, wants to close a deal with a transparent investor from the US or the EU, or simply open an account in an international bank, it needs compliance. This is the company's ability to meet the standards that are common in Western business environments. Key rules and regulations form 6 main categories of compliance are environment, workplace safety, corruption, social responsibility, quality, and operational activities.
Compliance is an inspection of business for integrity, primarily financial. The origin of funds and tax payments. This is the reaction of the civilized world to criminal risks, a consequence of the global movement against money laundering and corruption, human rights protection, and the environment. Compliance or non-compliance affects the company's reputation, the impression that it makes abroad, and the ability to obtain financial resources.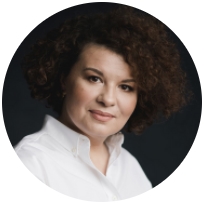 Lyudmyla Tkach-Klyuchnyk,

«Ukraine is now integrating into the European community very rapidly. That is why it is important for Ukrainian companies to follow certain rules, to be a part of this cultural and business world,» — explains Lyudmyla Tkach-Klyuchnyk, the Chief Governance Officer at TECHIIA holding. «Such standards are set out in the EU by Base erosion and profit shifting (BEPS), and for the United States by The Foreign Account Tax Compliance Act (FATCA). And Ukraine officially joins these standards.»
And, even if the company has no ambitions to go beyond the local market, it is still important for it to adhere to compliance. Especially, if the company operates in the local b2b market with international companies. After all, when checking the assets of an international company, regulators evaluate not only its financial activities but also partners and contractors.
It is important for Ukrainian companies to follow certain rules, to be a part of this cultural and business world
«The controllers worldwide are not only states as institutions, but also the compliance services of international banks. The legislators in this area are the United States and EU countries. And they decided to build a process of control, in particular through the banking system. They obliged the banks to create compliance services. If a business wants to open an account in such a bank, but does not pass compliance control, the account, as well as business activities in this region, will be forbidden,» — explains Lyudmila Tkach-Klyuchnyk.
Currently, compliance is just emerging in Ukraine, but the state is already actively involved in the process. The legislation might be delayed, but it is already clear that it will be impossible to build a successful and transparent international business without compliance.
Attention To Company's Culture
Business' values and culture play a significant role in its resilience in times of crisis. And attention should be paid already at the stage of recruitment," says Olga Yakovyna, People Performance Lead at iDeals Solutions. According to her words, they pay attention to both competence and cultural fit while seeking for talent for their team.
«Executives often focus on business goals and processes, while in the long run, the corporate culture will have a significant impact on the development of the company. Even those companies that have not paid attention to this issue have a culture that can be both favorable and detrimental to business prosperity,» she explains. «Nowadays, when the team has been working remotely for several months, culture and values are even more crucial. Therefore, the company is confident that everyone evaluates situations and makes decisions based on the same beliefs and approaches,» says Yakovyna,
And TECHIIA agrees that the company's culture is more important than the business strategy. «Build teams based on the values you share, not just professional qualities. People will always find a place to make money, especially when it comes to technology businesses,» said Yura Lazebnikov, managing partner at the international technology holding.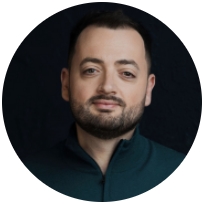 Yura Lazebnikov,

According to Lazebnikov, such values as multiculturalism and openness to the new allowed the holding not only to enter the international market in no time but also to be instantly transformed at the very beginning of the quarantine period. «Support your clients the way you would like them to support you. And if you work as a contractor or outsource, treat clients' projects as if you were an investor in those projects,» he said.
An International Multinational Team
Nowadays, from a business perspective, borders are a very conditional concept. They usually can not restrain a quality product or a promising idea. But the right management and strategy to enter the international market can greatly bring success abroad.
Enestech is the developer of Senet, the cloud solution for managing computer centers. It is used by more than 4.5 million gamers in more than 57 countries. The company conquered the CIS market in just one year and was counting on the same rapid success in other regions. But everything turned out to be quite challenging. The first lesson the company learned is that English is not a universal language at all.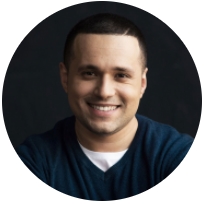 Elchin Aliyev,

«We did the English-language localization of the site and the product, enhanced the sales department with native speakers from the United States and Australia, and didn't even come close to our goal. Yes, we have reached customers in Canada, Australia, and the UK. And that's it. We realized that Spanish- and German-speaking countries, Italians, French do not want to communicate in English. And there are markets in Africa and Asia with completely different languages and mentalities. We have a big challenge ahead of us, but we decided to hire natives (who share the same culture and speak the same language) to work with each market,» says Elchin Aliyev, CEO of Enestech company which is a member of TECHIIA holding.
So the company created a multinational multilingual sales department. Today, Colombians, Ecuadorians, Mexicans, Pakistanis, and the US and Australian citizens work in our office in Poznyaki district in Kyiv. This solution allowed us to get customers from English-speaking countries, LatAm region (Peru, Mexico, Ecuador, Argentina, etc.), Gulf region (Saudi Arabia, UAE, Kuwait, Bahrain, Jordan), India, and Pakistan. In addition, the company is expanding into Asian markets and is now looking for native speakers of Oriental languages.
«You should not be afraid to hire foreigners. There are quite a lot of them in Kyiv or you can even invite a specialist from abroad, depending on the position for a candidate. First of all, you will need an experienced recruiter with a large network of contacts, because there are only a few resumes of foreigners on job search websites. Student exchange programs and various international initiatives are the best places to look at. And don't forget about the representatives of the Ukrainian diaspora who have returned home,» adds Elchin Aliyev.
Original article on nv.ua