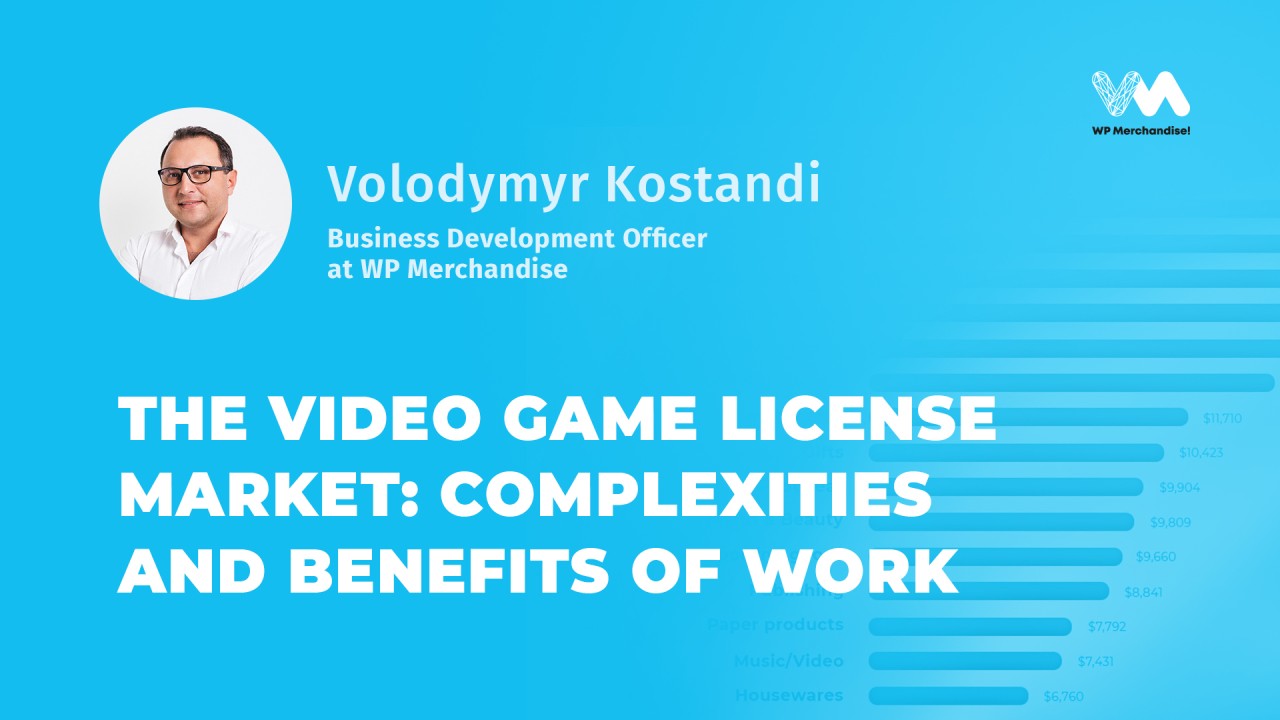 The global licensing market was fully formed at the turn of the XX-XXI centuries. The annual volume of foreign exchange earnings from world trade in licenses grew from $ 350 million in 1950 to almost $ 180 billion in 2009 and to $ 280.3 billion in 2018. Today, the market is attended by global players in entertainment, corporate brands, fashion, sport, gaming, etc. And its prospects are colossal.

---
Unsurprisingly, the licensing market is conservative and adheres to very strict rules. Reputations, stability, quality of services or products are the fundamental components of the licensing business. That is why all contacts and partnerships are being built over the years. And it's quite difficult for beginners to get into this market. But thanks to the advent of fast-growing modern segments, such as gaming and esports, new opportunities are opening up for young companies. Volodymyr Kostandi, BDO at WP Merchandise, explains the market of licenses for gaming merchandise, its benefits, and difficulties.
In the global market of licensed merchandise, the Video games/apps segment currently ranks fourth place and, in 2017, had a market share of $ 19.5 billion, according to licensinginternational.org. Apparel, Toys, Fashion Accessories take the first three places.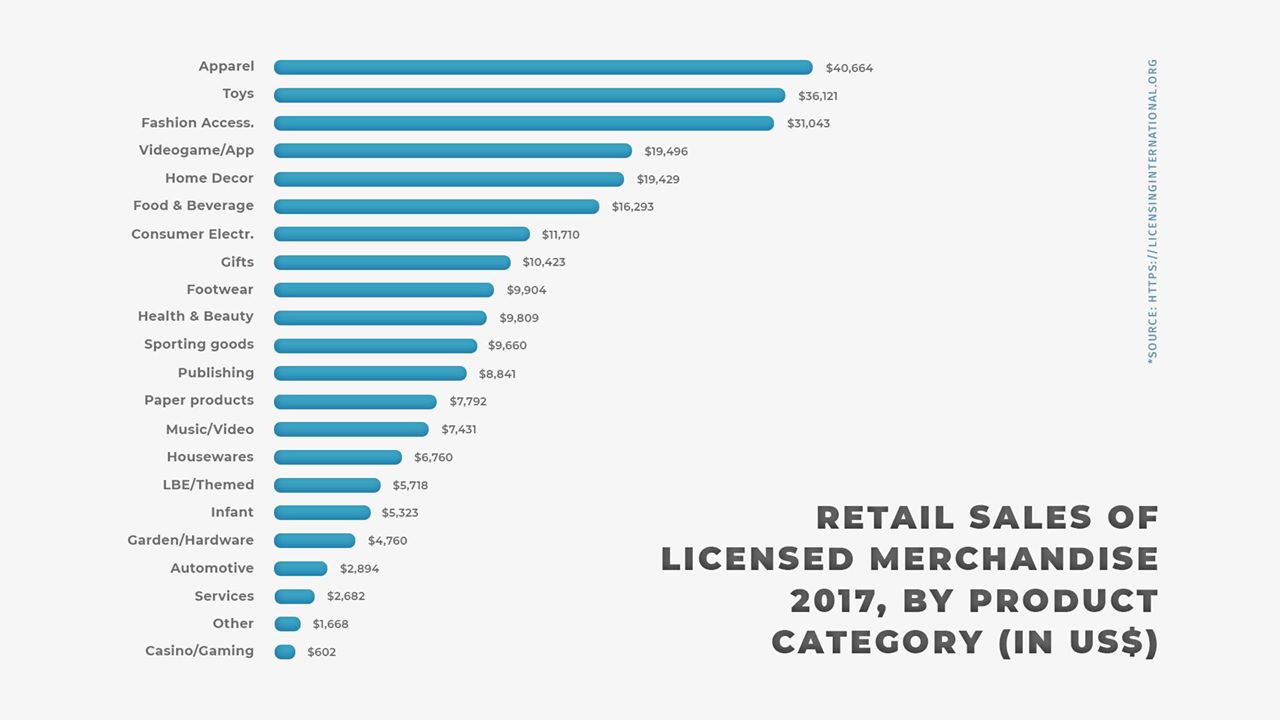 Esports is a relatively new area in the licensing market (if compared with traditional sports, for example), which, without exaggeration, is very promising and actively gaining momentum. Total esports revenues will reach $ 1.1 billion in 2020 — an increase of almost $ 150 million compared to 2019. In 2020, revenues from merchandise and tickets will exceed those from game publisher fees and will be $ 121.7 million according to newzoo.com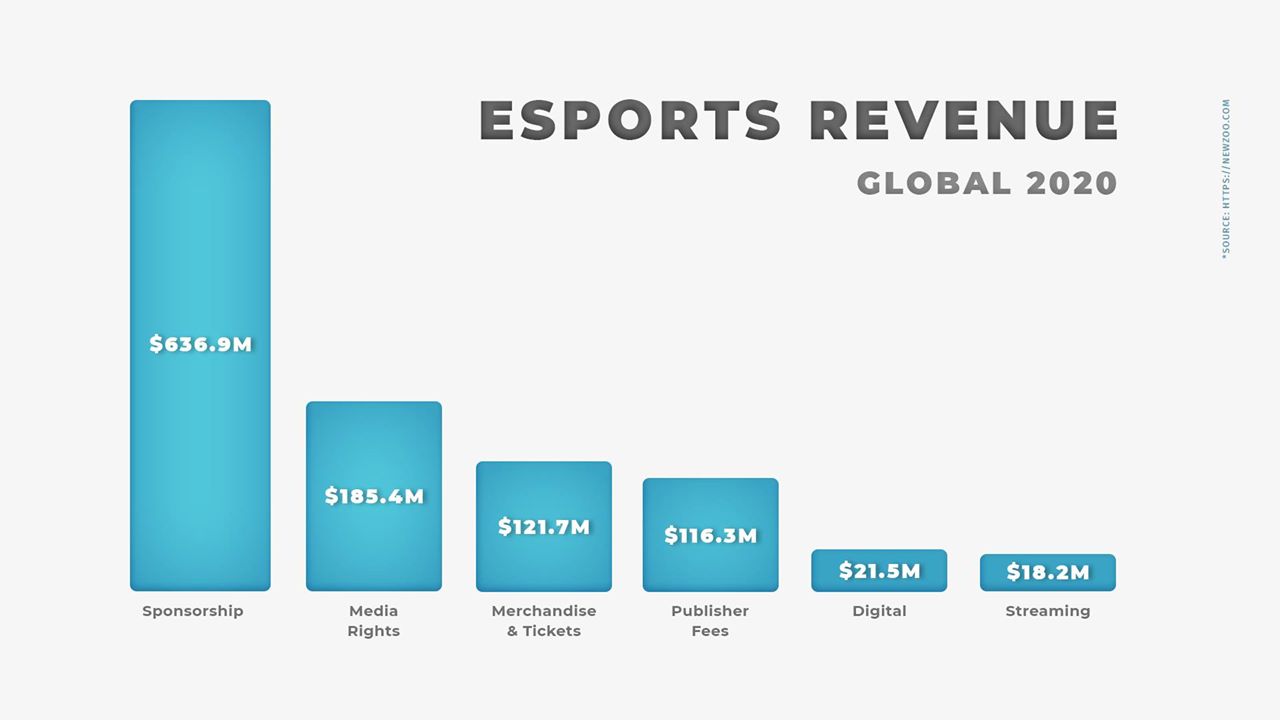 What benefits do companies entering the licensing market get?
It's essential to understand the benefits which will be received by each side.
If we talk about copyright holders, who primarily earn from the creation and sale of their games, as well as within in-game operations, they will have the opportunity to get additional profit from the sale of their brand's license rights. An important part is the popularity of the game: not only at the moment but also in the future, because any problem with the support or further development of the game itself can have a very negative effect even on the most loyal audience.
Companies that take licenses from copyright holders get access to an established loyal audience of a particular brand. They are potentially your customers. And also, the companies get the opportunity to expand their own geography of presence.
What difficulties can arise while entering this market?
Since this is a new area, there is still no confirmed, stable success story formed over the years, and no constant audience which is inherent in the very principle of the brand and license, so it all comes down to today.