Oleg Krot gave an interview to the "Tochka G" YouTube-channel and became the most rated guest for the last month. They talked about esports, unusual plush toys, team principles, and plans.
---
Here is how WePlay Esports started
I enjoyed playing games in order to switch after work. Then a number of amateur gamers wanted to get together. I persuaded an acquaintance of the owner of a huge gaming club on the Kharkivsky district in Kyiv to allocate a budget for the tournament. The experience turned out to be successful, every time we came up with something new so that even those who did not win would be interested. This is how WePlay Esports was coming to life.
Now it has turned into a media holding, we started buying assets. Whole teams of people came to us. It is important that enough people understand the product and the industry. You can hire a good specialist from the street, but onboarding will last a year. We cannot afford that. Therefore, we integrate new teams and their solutions into the existing structure. Interesting experience. And it worked out. But there is a nuance. Each product has a founder. We agree on commitments for the next 12 months, discussing future integration. It is important that the new guys could perfectly fit into our company, and not leave in a week because of some trifle. The future payment to the founder depends on how well this transition period goes. He can either lose a lot or get a tangible bonus.
Who has no place in the professional esports?
To recognize a good team player, you don't have to drag him into a competition. An ordinary game shows how a person interacts with unfamiliar people. If he does the "your mama" jokes, then he has no place in a professional team. All of today's top players are golden nuggets. They were playing for a while, then it turned out that their qualities were enough to become number one.
And never forget that people play in teams. Charismatic soloists rarely perform well together. This does not mean that you need to stay in the shadows all the time, it means that the overall result is more important than personal ambitions.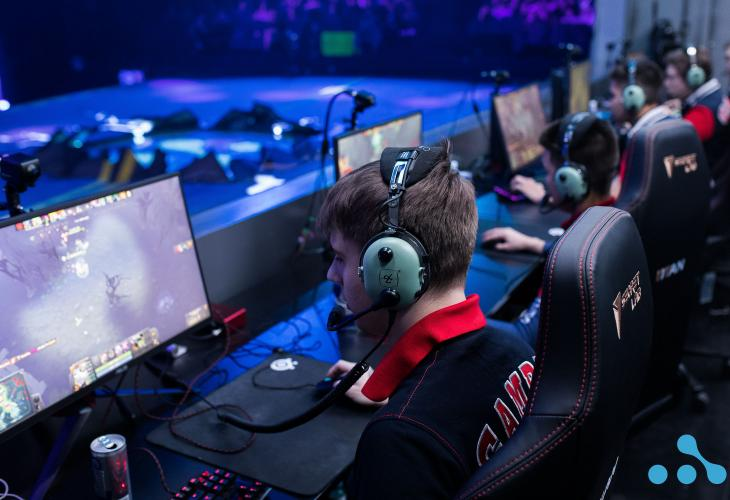 Managing gaming clubs around the world
The Enestech company sells the SENET computer club management solution. Previously, we worked on a prepaid basis. The client chooses the required number of functions, on average, $100 per month. What options are there? Remote reservation of gaming space, billing, interaction with a bar and a merch store, visit statistics, finances, software updates, and much more. When entering new markets they faced the fact that entire regions are mentally not ready to pay for SaaS. And the matter is far from the ability to pay. This is an ideological belief. This discovery coincided with the quarantine and pushed us to revise the business model. As a result, in some countries, we began to offer the software on the freeware model and to earn money from displaying ads. We share the income from those ads with the owners of the clubs. We now have over 1,500 clients in 40 countries.
Data centers and plush toys
The largest source of income is the construction of data centers. This is one of our oldest directions, it is 15 years old. Banks and miners contacted us before the crises. In total, we have built facilities for more than 100 MW, including facilities abroad, and the budget for some projects exceeds $80 million.
WP Merchandise started spontaneously. We were preparing for a Dota 2 tournament when the wife of one of our directors, a fashion designer by training, offered to sew a game courier, which we handed out along with the invitation. The toy came out of very high quality and even raised our sales. Then vendors appeared and offered to work for royalties. Then we looked for a factory, it took us a really long time, but eventually, we built our own. The process is almost completely automated; seamstresses assemble a specific toy from parts. They are quite expensive because of the premium quality.
WP Merchandise's turnover is $2 million. This summer we completed the construction and assembly of the factory (it is on Petrivka), so these figures will grow. I remember the process of obtaining the first licenses, it was hard, almost with blood, sweat, and tears. It was taking a year or two to have a decision on a license. It's easier now. For a long time, obtaining a new permit did not require anything beyond the usual negotiations. The main sales are in the USA, Europe, some Asian countries. In Ukraine, only 2% of the total.
Science and forecasting
VRTX Venture Lab is dedicated to scientific experimentation and forecasting. This includes the development of hydrogen and the conversion of energy, air, and water into nitrogen fertilizers. They are considering investing in certain projects. They saved us from some dubious decisions and allowed us to survive the quarantine without serious losses.
A winter's tale and little space
This winter we hosted WePlay! Bukovel Minor 2020, on which we spent just over a million dollars, half of it is the prize fund. The remaining half is always divided more or less evenly between the organization of the tournament itself and everything connected with it. For example, the allocation of staff salaries, there was a lot of work for highly qualified specialists. And we earned $1.4-1.45 million.
The main income is media rights. A small but significant part is advertising sales, and integration with McDonald's, with Pepsi. Betters pay a significant part of the sponsorship, they are interested in our audience.
What's awkward about this whole story is the lack of space for all the audience to host. Players with huge fan clubs took part in our tournament. Unfortunately, we could not host even half of it. We wanted to create a winter fairy tale, and this does not imply sitting on each other's heads. I really want a big arena in the mountains, but this is not yet included in our plans.
Who can you sell your media rights to?
They are being sold to China very successfully, specifically on the Huya platform. Successful cases have appeared when we sell to small platforms or small TV channels in countries like Denmark, Germany. They work well with their audience in their own language. They buy inexpensively, we are talking about tens of thousands of dollars for each block of rights, but there are hundreds of such companies. Therefore, by selling competently and in a large number of countries, you can replenish your budget well. This is one of the strategies.
At the moment, WePlay Esports already has several representative offices. The holding's strategy as a whole is the institution of regional directors. We take a very brave person, who is part of our team and who is ready to move. We onboard him/her, qualitatively, make the person fall in love with the product. We gather a team around him/her. First, in case a person changes his mind. Secondly, if he needs working hands. And already on a prepared site, when we have a legal entity, an office, money, accounts, employees, an understanding of how to work with locals, we send this ready-to-operate team and recruit as many locales as possible.
We have 2 options for organizing work: 1) a small sales office with a Kyiv team and a local employee, they build a bridge between the central office and know their market; 2) a large office like in Los Angeles. If you want to work with their investors in their market, then you need people there, a lot of people. Even with this disposition, we brought up to 80% of the work to Ukraine. But the arena cannot be built remotely either in the United States or in China.
Arenas in China
Together with the National Cultural Foundation of China, we are building two arenas, in the south, in the city of Sanya, and in the north - in Haikou. These two cities are located on Hainan Island with a population of 8 million. At first, we looked towards Shanghai, Beijing, Guangzhou. But they are unreasonably expensive, which makes the financial model lifeless, and not so comfortable for long-term stays of English-speaking tourists. Due to various circumstances, people will not want to go there often.
Our own games
One of our partners is the author of "Godzilla" and "The Day After Tomorrow", the German director Roland Emmerich. We worked together on a number of projects, and in the end, we integrated the teams so well that it was time to do something completely new. We came up with a fairly large show based on one of Roland's new products. We are making a game project for this show. We started with a light mobile and grew to a full-fledged product. There is reason to believe that in the first quarter of next year, WePlay Esports will call for a presentation of "something interesting".
Watch the full version on YouTube