This fall, Yura Lazebnikov became a guest of Big Money, the popular business channel. The Managing Partner of the WePlay Esports media holding and the TECHIIA technology holding discussed the prospects of esports with Yevgeny Chernyak and told how he made his first million.
Read the key points of interest below. After that, we recommend you to watch all the interviewsь there you will see the new WePlay Esports arena and learn useful details about the life and doing business in the USA.
---
Many parents wonder whether it is not bad when children play computer games.
I think it is great. One generation often forbids another to do something that it did not do. They think that this will lead to some terrible consequences, that the person will no longer be interested in anything, that he/she will spend his/her whole life in front of the computer only. Recently I read a phrase: the things the parents were afraid that computer games would do to us, the TV did to them.
In fact, two generations have grown up playing games. If we talk about the United States, where the gaming boom began in the 70s and 80s, then the third generation of gamers is already growing there.
What is your company's position in this industry?
We are a bridge connector between viewers and participants. If you want to be successful, you need to interact with the second ones to make money on the first ones.
Before the pandemic and the closure of borders, we gathered teams in halls and invited spectators. It was a standard sporting event. Now we hold competitions online and this is our competitive advantage over other sports.
Where did you host tournaments?
The last tournament was in Bukovel. The one before was in Kyiv. In the near future, we will hold a tournament in Los Angeles. I think that next year we will start holding live tournaments in Sao Paulo in Brazil.
You build arenas in Ukraine, China, Brazil, and the USA. Do you make money selling tickets or sponsoring?
We sell ads.
What about slots?
We also sell slots. Sometimes we use the revenue sharing model when the profit is shared with us.
Let's say I'm an advertiser and I'm interested in the Sao Paulo audience. What can I buy from you? The broadcast time or offline announcements inside the arena?
You buy your brand's presence on the air. For example, you have a sneaker brand and you want to be a sponsor, so that players, commentators, analysts would wear your sneakers. Or you want to integrate these sneakers into the game, which is also possible. For example, the game characters could be wearing these sneakers. But it will be more expensive.
You can brand the arena with banners. For example, you are producing some kind of bars. For $80,000, we will advertise them in our broadcasts for a whole week.
I've started calculating how many bars you need to sell for this.
Just don't think of Ukraine only, count countries all over the world in. This is a worldwide broadcast - from Tokyo to Hawaii.
I would also like to draw your attention to the following detail. Our task is to keep viewers in our broadcast even when there is no game. At this time, it is very convenient to advertise the products of brands that have paid to appear on the air, because when the game is on, it is not very ethical to advertise. But thanks to our approach to organizing the show, we manage to keep 60 to 80% of the audience in pauses.
Can you run ads from two advertisers of the same category?
If they do not buy an exclusive, then yes, we take several advertisers from one category. We can categorize them by language and by region. One comes in Spanish, the other in English, the third in Chinese. We often sell media rights to regions whose languages we do not cover. The guys who bought media rights for these countries sell their own ads.
How much time do viewers spend on your broadcasts?
It can be up to 6-7 hours a day. The viewer watches 3 to 4 hours on average. He himself chooses the matches of those teams that are of interest to him and watches the broadcast during this period.
But when there are games like the Omega League finals or The International, people can watch non-stop, they choose a day and spend it at the championship entirely.
Your model assumes content to be made here and sold overseas.
Yes, absolutely. Now players from Asia, Europe, and even America are easier to gather in Ukraine, so we plan to make the Kyiv WePlay Esports Arena the center of our broadcasts around the world. It will create content targeting for both the North American and Asian markets.
Is this the most efficient model now?
This is an amazing model for making money. We have quality staff, insanely talented, and much cheaper than in America or Canada. At the same time, our people do not feel underestimated. Our people don't want to be rich, they just want to be richer than others. And the notional cost of one thousand dollars in Ukraine is higher than in Los Angeles.
You are the perfect investor. You create a product here, in Ukraine, pay taxes on wages, that is, you increase the investment attractiveness of the country.
Certainly. All the money we spend on building here is capital expenditure. They remain in Ukraine. Yes, we receive some part of the profit not in Ukraine, but a huge number of people involved in the project are investments in the country's economy.
How do you plan to host a large number of teams in Kyiv? How to make money on it?
This is the individual business line. We are now approving an investment program for the construction of a hotel for teams. It will also be in Kyiv because the city has a very cool geographical position, right between Europe and Asia. It is convenient for Chinese, Koreans, and Japanese to get here.
And what if they get into a Kyiv traffic jam?
Such a problem is common to any metropolis, and we are solving it, we try to choose a place, taking the logistics into account, because the place should be comfortable and large.
The attitude towards the players of the top-tier teams is a lot like the attitude towards the rock stars. They have their own riders, their own needs, they will not live elsewhere. So it will be a spacious hotel with all the necessary equipment.
When the teams come to the competition, a schedule is drawn up for them, a person is attached to each team spending all day with the team. He/she entertains, if they want to have fun, makes sure that no incidents take place. For example, makes sure that athletes are not too addicted to alcohol.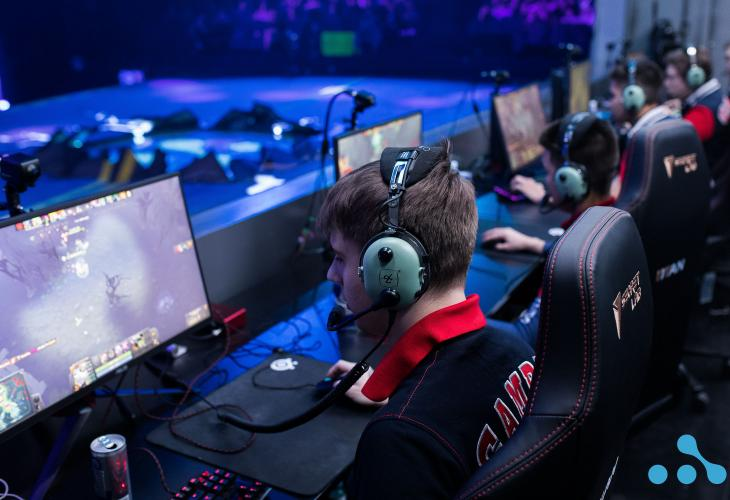 What is the current turnover of your companies?
In 2020, the turnover of WePlay Esports will be approximately $30 million. As for TECHIIA, this year we are counting on $60-70 million. So far, everything indicates that we will fulfill these figures because we took advantage of the pandemic situation.
How did you go through it? Are there any recipes?
It happened that in spring there was no sport in the world except esports. This resulted in 3,700 hours of unique content created by the end of the summer. For comparison, for the whole last year, we have created 1900 hours. That is, according to this indicator, we have a two-fold growth. And this is thanks to the pandemic.
Of course, some of the companies in our holding suffered. We have Enestech, a SaaS solution for managing cyber cafes and computer centers in 64 countries. It is a paid service that controls 40,000 computers (September 2020 figures - ed.). But when quarantine was introduced and computer clubs closed, the division's revenue fell.
How and when did you earn your first million?
It happened quite smoothly and it was not a casino win. It took me and my partner four years of work. Our turnover has gradually increased. In 2010-2011, we operated with tens of thousands of dollars.
As the reputation grew, so did the number of contracts. Esports was our hobby, we invested money in infrastructure, offices, staff. We built a network of computer clubs and started developing software.
Almost all the money we earned we invested in business development, 99% we invested in the implementation of some crazy ideas. I don't even remember some of them. It was a fanatical desire to spend everything I earned on everything I came up with. Not on cars, watches, and sneakers.
Not on liabilities, but on assets, speaking the words of Robert Kiyosaki.
According to Kiyosaki, an asset is what generates passive income. They did not generate anything for us, only consumed. There were such outbursts when I invested successfully and rented a good office. Until recently, I had to meet with clients in the car. And now we meet in the office with 2 floors and a contract is already not for $300,000, but for $2 million.
The first million was probably in 2017. I can't give the exact date, but I understand that even then I had six-figure amounts.
In an article for MC Today, you said that around 2013 you had a budget of $25-30 thousand per quarter. In 2016 you were able to hold a tournament with a budget of $800,000. How did you manage to increase the turnover in 3 years by so much? Is this the income from sponsors? You wrote that the Ukrainian representative offices of Western companies offered $5,000 for sponsorship. How did you manage to attract such large budgets?
Oleg Krot and I began to earn more, the love of esports has not gone anywhere, and we had an idea to turn it into big business.
Then the company was in a state of suspended animation, since we were making money, and not engaged in the development of esports. We started to figure out what could be interesting for investors, and what we should do.
We decided that since we position ourselves as a media company that broadcasts computer games, it would be great to show ourselves. And in 2016 we invested in the tournament. Before that, we have not done tournaments of this scale.
Having rented 3 pavilions at the IEC, we built stands, crazy-sized screens, and brought teams from all over the world. There were the Philippines, Greece, and Peru. Analysts were brought here, we had 3 studios, Spanish, English, and Russian. Yes, we sold a certain number of sponsorship packages but got back somewhere between $300,000-400,000.
It was a losing event, but we understood why we were doing it - to reveal ourselves. In terms of gaining knowledge, this was a huge benefit for us.
We haven't done business development for several years. But then we took a certain amount of money and bought this time. We quickly learned and quickly declared - this is who we are. My partner is in this industry since 2004. He organized tournaments when the word "esports" didn't even exist. This was called computer game tournaments.
The reputation and connections made it possible to make this event quickly. We held it and saw that the industry is growing.
After that, it took us quite a bit of time to develop WePlay Esports. We attracted partners, then we bought out the share. At the same time, we increased our income in other areas. That's what happened in 2016. It was a purchase of expertise for WePlay Esports.
Do you have to think and look like an esports player or an esports spectator, an esports viewer to do business in the esports industry?
You need to think and look like a businessman in order to do business.
Watch the full version on the Big Money YouTube channel.