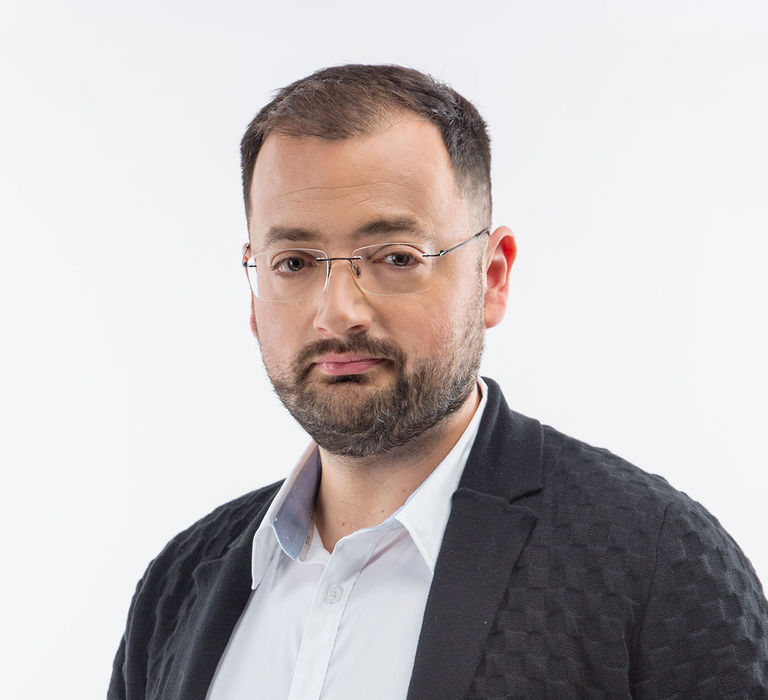 Yuriy Lazebnikov
Managing Partner
Yuriy is an expert in IT integration, software and data centers development, and an innovator.
In 2003, Yuriy Lazebnikov started his first business project in the field of esports. In 2004, the organization of esports leagues was gaining momentum, so, in 2006, Yuriy and his business partner Oleg Krot founded WePlay! Esports. That year was the beginning of the joint business of two partners.
In 2007, they launched the textile production of video game and comic book characters under the WP Merchandise brand.
In 2006, the partners also founded Enestech — a company that develops software for PC parks management in Internet cafes.
In 2016, they founded two more companies: VRTX Venture Lab — for research and development in the area of energy and aviation; and j:Mind.Systems — for software development.
Yuriy and Oleg run IT holding TECHIIA which was founded in 2018. That year the partners also started their most ambitious project — EcoTechnoPark by TECHIIA.